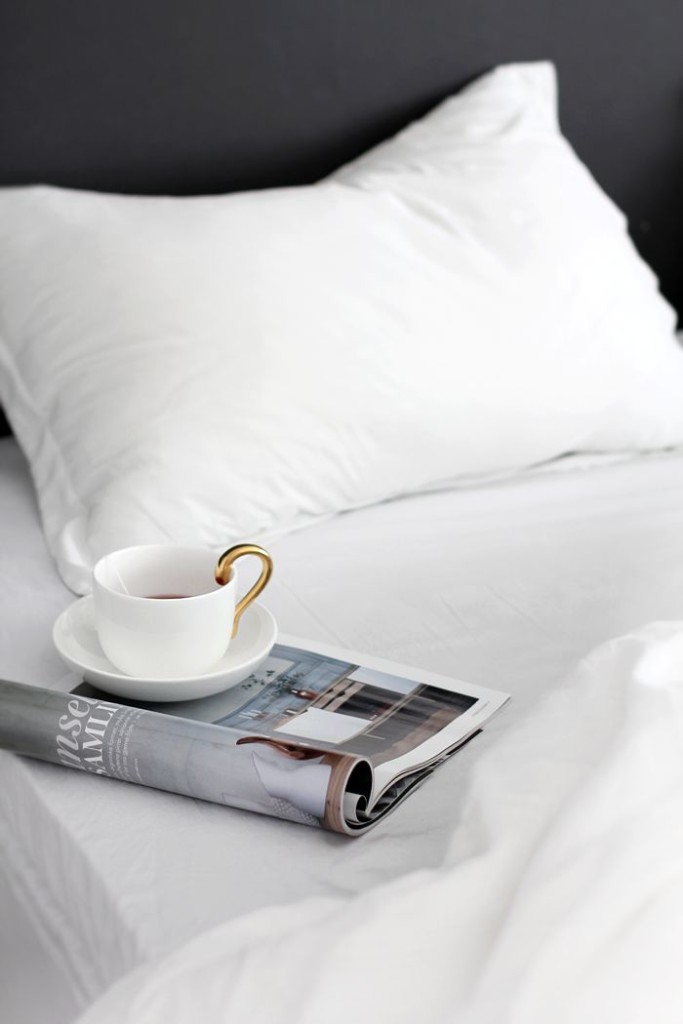 TGIF!  This week FLEW by thanks to being in the Bay Area until Tuesday morning and being under the weather/out of the office Wednesday afternoon-this morning.  I'm super bummed that I won't be going to camp this weekend as planned, but after 10 weddings this year (yes, 10!) and having 6 of them in the last 8 weeks, I'm totally burnt out and overdue for a weekend at home to recover.  What are your plans for the weekend?
I can't wait to try this easy crockpot recipe on Sunday!
This climate is cramping my fall style and it's going to be a MILLION degrees in Hermosa for the next week.  Thinking of whipping up a batch of this to stay cool while feeling festive.
I can't stop laughing at this – it seriously gets me every year!
We'll be in New Orleans for Thanksgiving, but I've never seen a better way to use up your leftover mashed potatoes in my life. Pinning this for sure. YUM.
The prettiest gold flatware I ever did see.
It might still be scorching in LA, but can't stop burning through these candles.  The Cinnamon Toddy is my favorite!
I had to watch this twice.  So touching and a such a wonderful story.  Worth the 5 minutes of your day to watch.