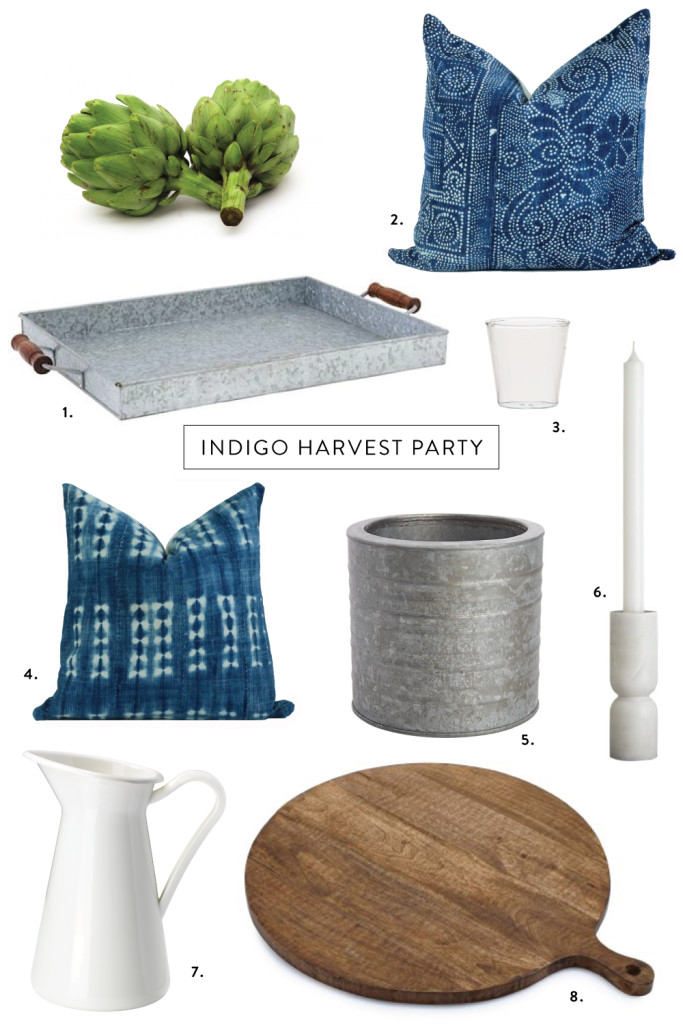 Yesterday I shared some of my favorite pictures from a party we threw at work in September that happened to be one of my favorite shoots we've done here at the office.  Maybe we're just accumulating good pieces that are really versatile or maybe I'm just better at knowing what to expect for entertaining + photoshoot days, but this party was honestly the simplest yet to achieve.  I loved the laid back yet pulled together vibe and that nothing felt fussy.  A relaxed host is the best host, so keeping the decor simple allowed everyone to relax without fretting over every detail and allowed us to just enjoy the evening with friends.  At the end of shooting, we were all able to sit around the table, drink some wonderful wine over candlelight and share great stories.
I thought I'd pull together some of the key pieces to achieving this look below.  For the most part, everything is pretty neutral with the exception of the pops of indigo to bring some color to the space so you could easily make this work with any color palette.  I'd love to see if you replicate this at home!  If you do, be sure to share over Instagram by tagging me @megrobins.  Cheers!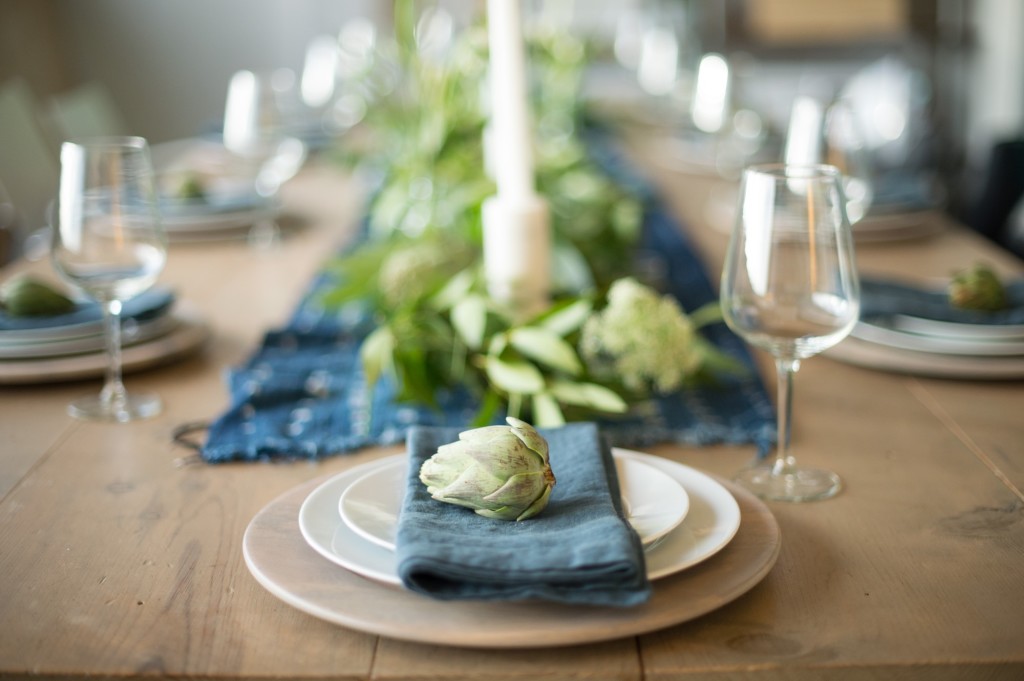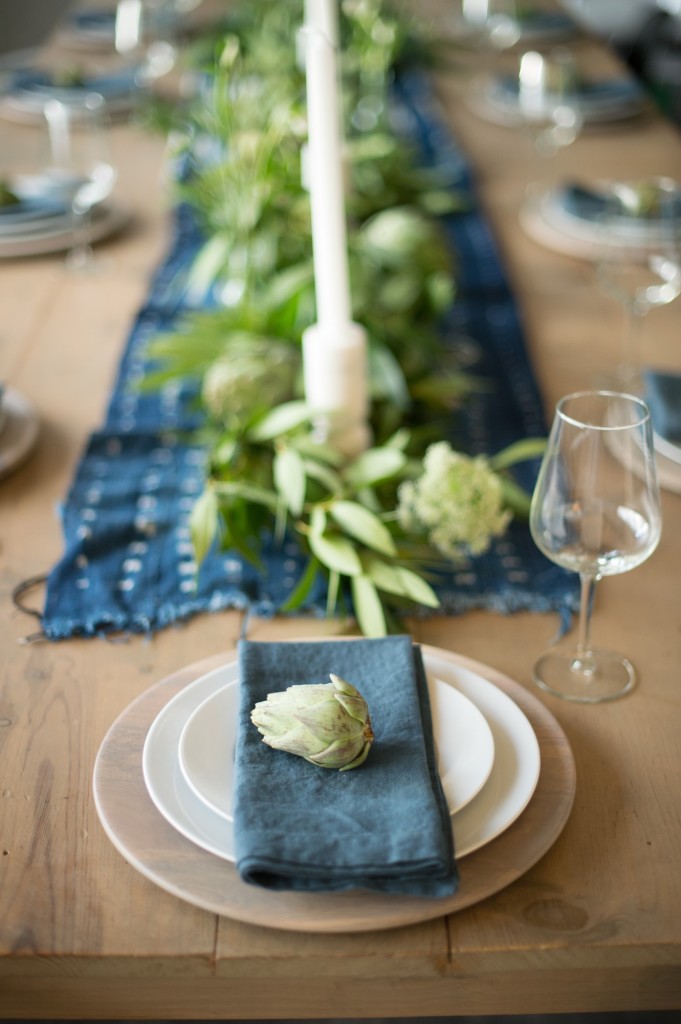 You can view the rest of the images here.  Big thanks to Joel from Studio EMP for the shots!