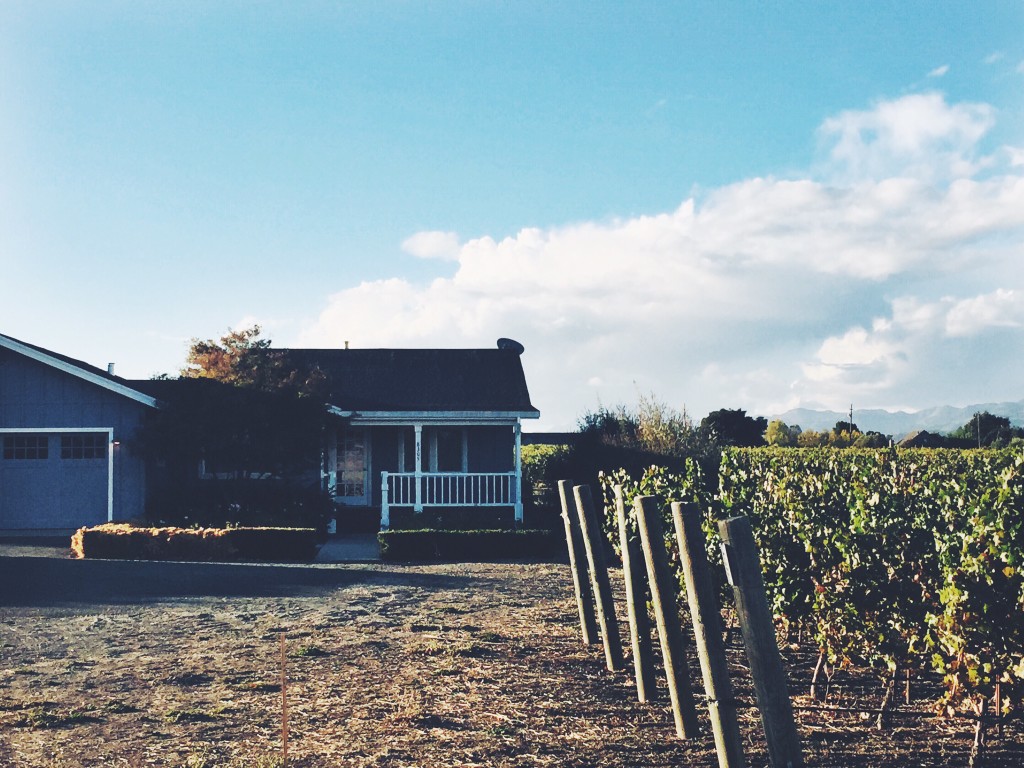 Hey there!  This week has FLOWN by… I mean, life is just pure insanity right now.  Last week's recap:
Tuesday-Thursday: On top of all of the other craziness at work, we were granted a Demolition Permit for our BIG Napa project (for next Monday. MONDAY!  Eeeek!) so I spent the week finding and coordinating movers, reserving storage, booking a truck, figuring out what to donate vs. what to sell, and making plans to get the current house cleared out in time.
Friday: Shot cocktails (sharing the recipes soon!) all day and into the evening followed by a late night of laundry and packing.
Saturday: My only day off!  Kind of… 😉 Up at the crack of dawn to fly to Oakland, picked up a huge moving truck and drove it to Lafayette to spend the day with my best friend and her husband to watch the biggest game of the year – MSU vs. Michigan.  Our team had an EPIC win in literally the last second of the game, I lost my voice from screaming profanities and jubilation, we celebrated our asses off, and I probably drank a little more than I needed to. Ooops! 😛
Sunday: Another early morning to get on the road to Napa.  Got our storage unit situated with Jake's dad and headed to the house to join the movers.  Sorted through three bedrooms of stuff and helped move out of our cute little vineyard house.  Thankfully, we had the best help in the world and I was on the road at 6:30 (in my huge truck!) to have dinner with Jake's parents.  I was SO sad as I drove away from the house for the last time.  It's a super weird and wacky place with a ton of issues that it doesn't make any sense to try the salvage the structure, but it was such a shining beacon of hope when we bought it. I staged the entire thing (2 dining rooms, 2 living rooms and three bedrooms) back in January. Since we were doing it on such a tight budget, I, myself physically moved everything in and painted a few of the rooms with the help of some of the best teammates.  It was an enormous project that we pulled together in two short weeks and it was truly a labor of love.  A few months later, Jake and I got engaged in the vines and spent our first night there as an engaged couple.  The happiest day of my life took place on that property and we celebrated with friends and family in that house.  As weird as it was, it was a special place that I'll never forget.
Monday: Up at 4:30 to drive down to LA.  That drive is usually so annoying (the central valley can feel ridiculously long), but knowing I was going to arrive at our office around 11:00am was encouraging and it felt really fast compared to what I've experienced making that trip before.  Our team helped unload the truck when I arrived and I dove into the work week.
Tuesday-Thursday was kind of a blur… styled a big video shoot all day/night on Tuesday and then just tried to knock out as many priorities as possible, but I'm thrilled for a weekend at home with the kitty, celebrating Beth's birthday, a little fall baking, and some time to mentally prepare myself for demolition on Monday.  What are you up to this weekend?  I'll be back on Monday with some great posts planned so stay tuned!  xo