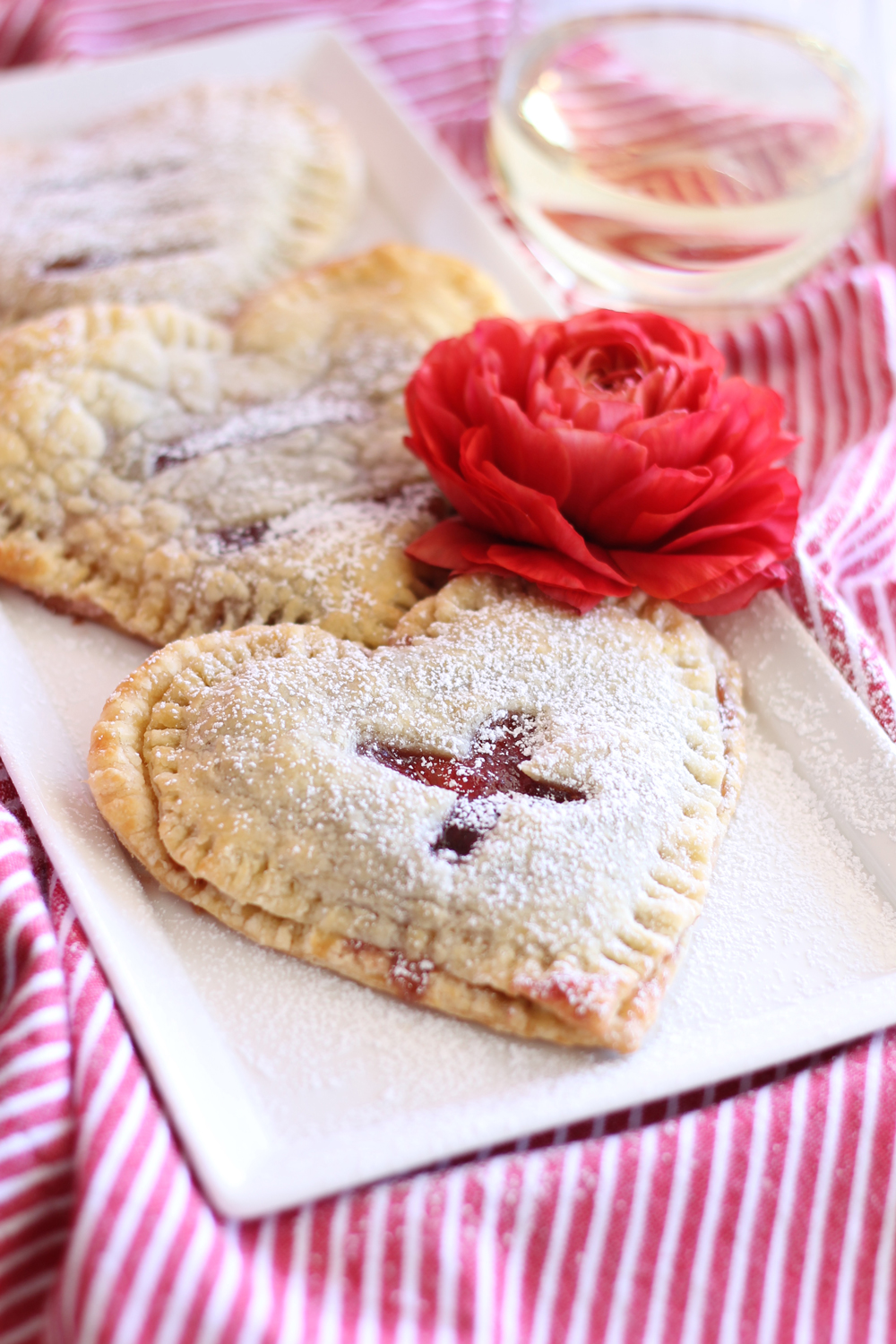 Happy Wine Wednesday!  With Valentine's Day quickly approaching, I wanted to share a little something I put together for work – Valentine's Day food and wine pairings.  Jake and I are true foodies and we love exploring new restaurants in our area, but some of my happiest memories with him are when we've cooked together and enjoyed a great bottle of wine at home.  The goal was to create 3 easy-moderate recipes that paired deliciously with three of our wines and could be simply replicated by a couple or whichever partner has decided to treat the other on Valentines Day.  I did some research and after bouncing ideas around with our Sommelier, we decided on a few that would be perfect.  We gave them a try and they were SO GOOD!  I will definitely, 100% be making each of these again… and maybe this weekend!
The first one is a sweet and savory pastry that will melt in your mouth. Paired with ONEHOPE California Chardonnay, the goat cheese, cherry and buttery pastry highlight the crisp apple and pear notes in the wine. Enjoy the hint of caramel on the finish to perfectly meld with the savory goat cheese and pastry. YUM!  Find the recipe below and stay tuned for two more yummy treats tomorrow and Friday. xoxo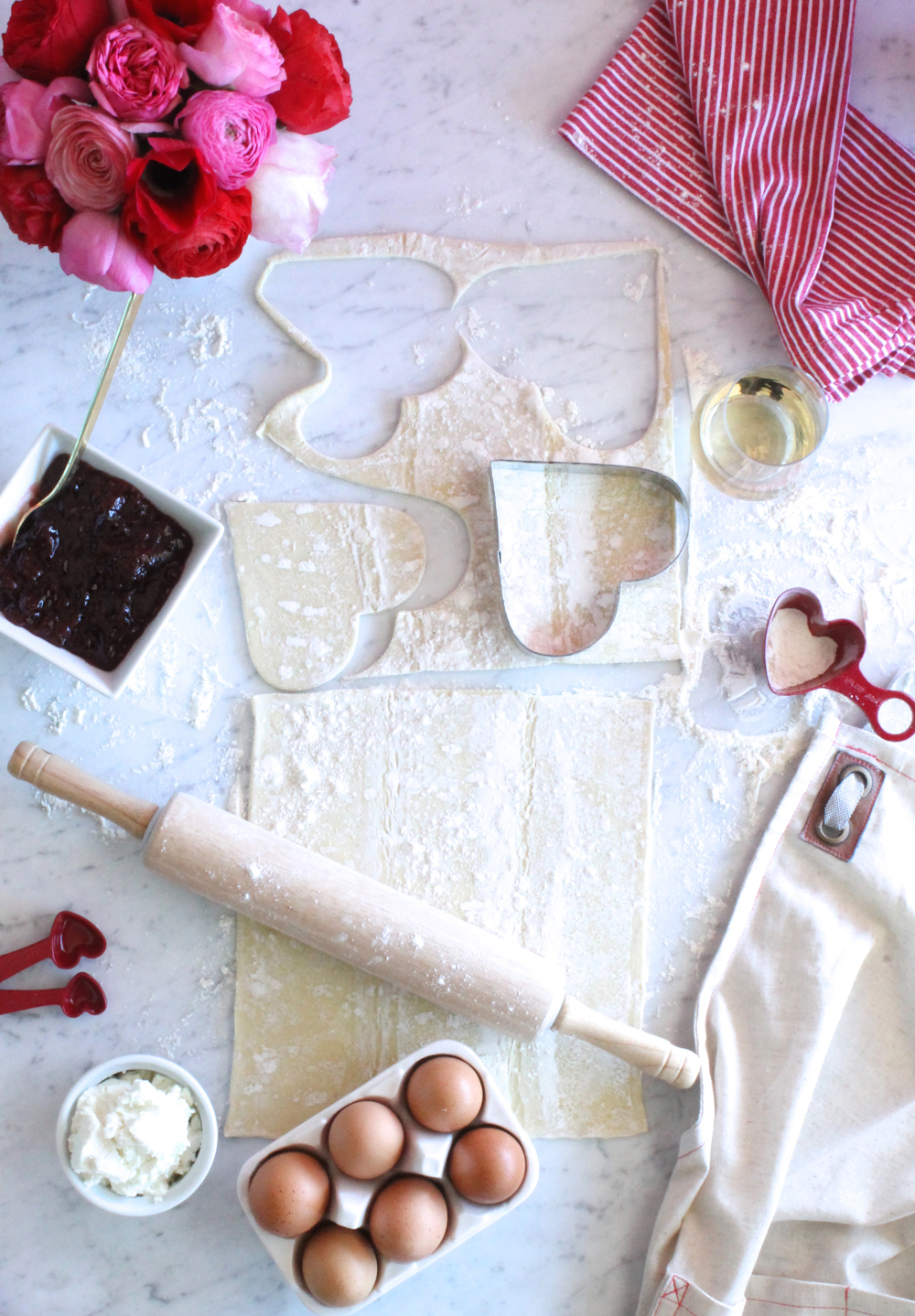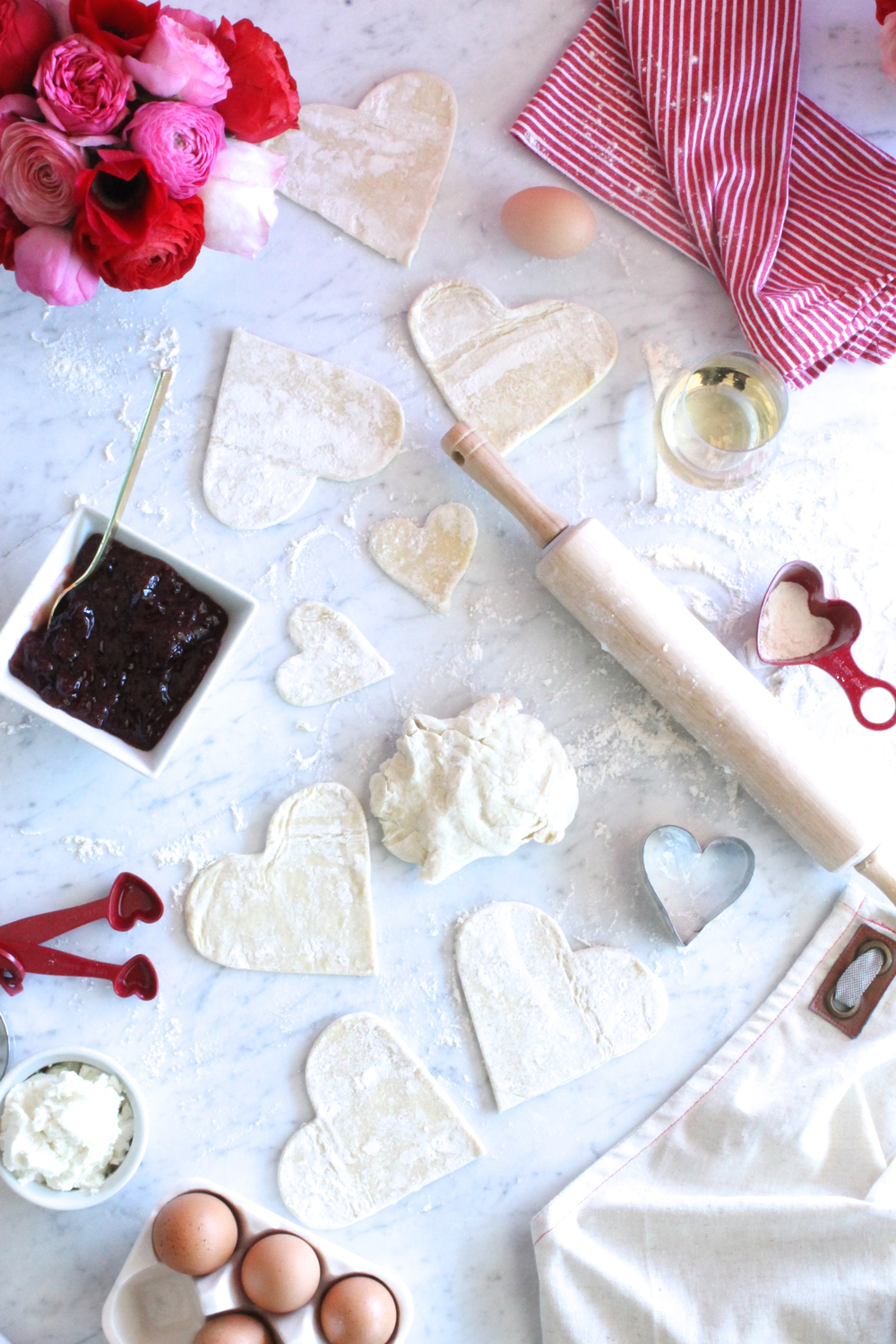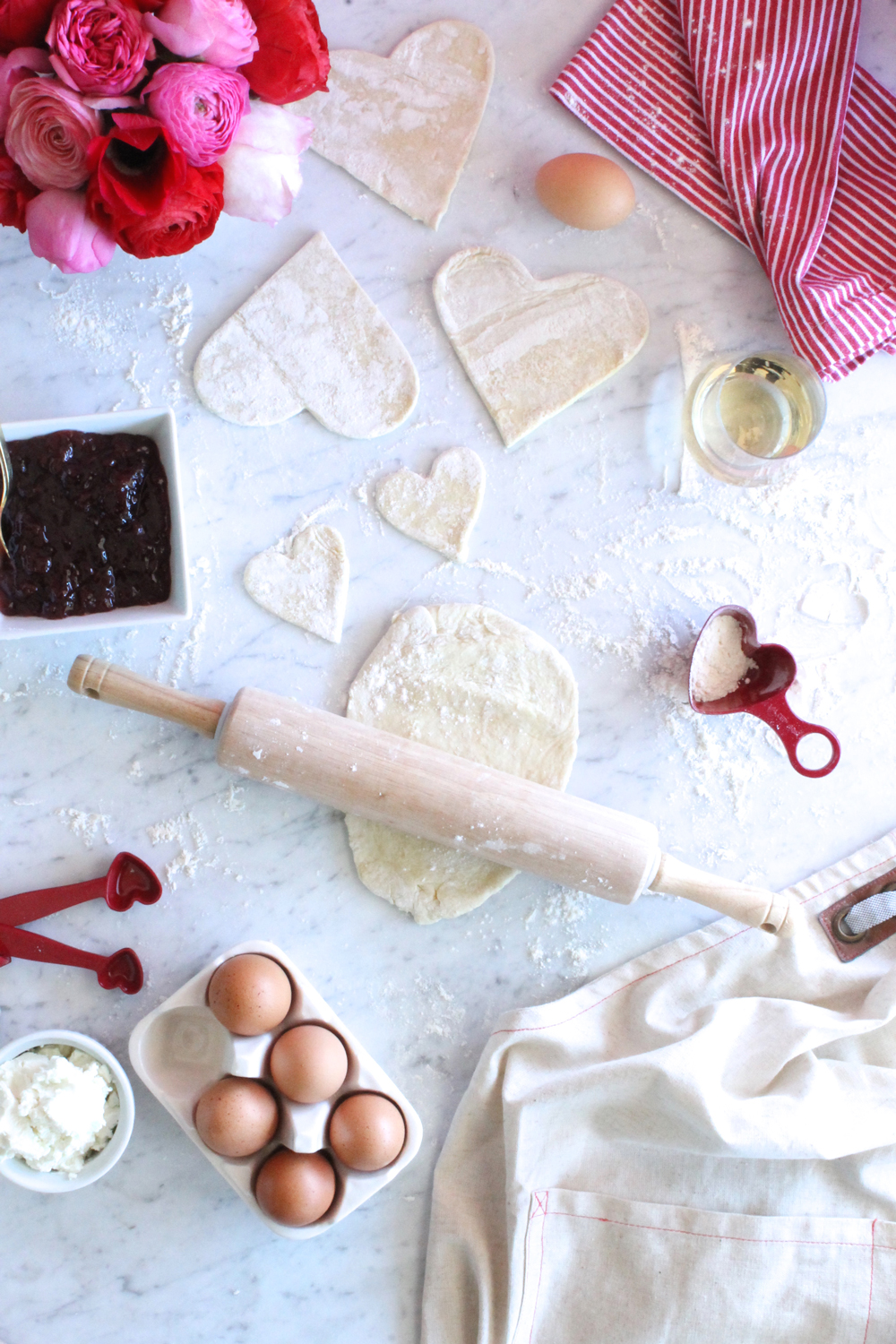 Yield: 4 large pastries
Ingredients
2 sheets puff pastry
8 oz. cherry preserves
8 oz. chevre
Egg wash (1 egg + 2 tablespoons of water lightly beaten)
2 tbs melted butter
Powdered sugar (optional)
…and the perfect Chardonnay 🙂
Directions
1. Preheat oven to 350 degrees
2. If using frozen puff pastry, allow it to thaw for 30 minutes.  You want your pastry to be workable, but not sticky.
3. Lightly flour work surface and rolling pin. Roll dough to just under 1/4″
4. Cut out your dough using a large cookie cutter. We were able to cut out 8 large hearts (enough for 4 pastries) and 4 small hearts (enough for 2 pastries).
5. Place half of the cut out dough on your work surface and layer shapes with chevre and preserves. Be careful not to use too much of the either cheese or preserves. For a 4″ heart cookie cutter, we used about 2 tablespoons chevre and 2 tablespoons preserves per pastry. Be sure to leave a 1/2″ border of dough around the filling.
6. Place the remaining dough shapes on your work surface. Using a knife, score the dough in whatever design desired. This will allow your pastry to vent while baking.
7. Give the scored dough shapes a little stretch and place over the shapes with the chevre and cherry preserves. Make sure the edges line up.
8. Using a fork, press the top and bottom layers of dough together around the edge of your pastry to seal it shut.
9. Using a brush, lightly coat each pastry with egg wash and melted butter. Place on greased cookie sheet and bake for about 8 minutes (or until edges are golden and pastry begins to flake).
10. Remove from oven and allow pastries to set for 2-3 minutes before serving. Sprinkle with powdered sugar if desired.