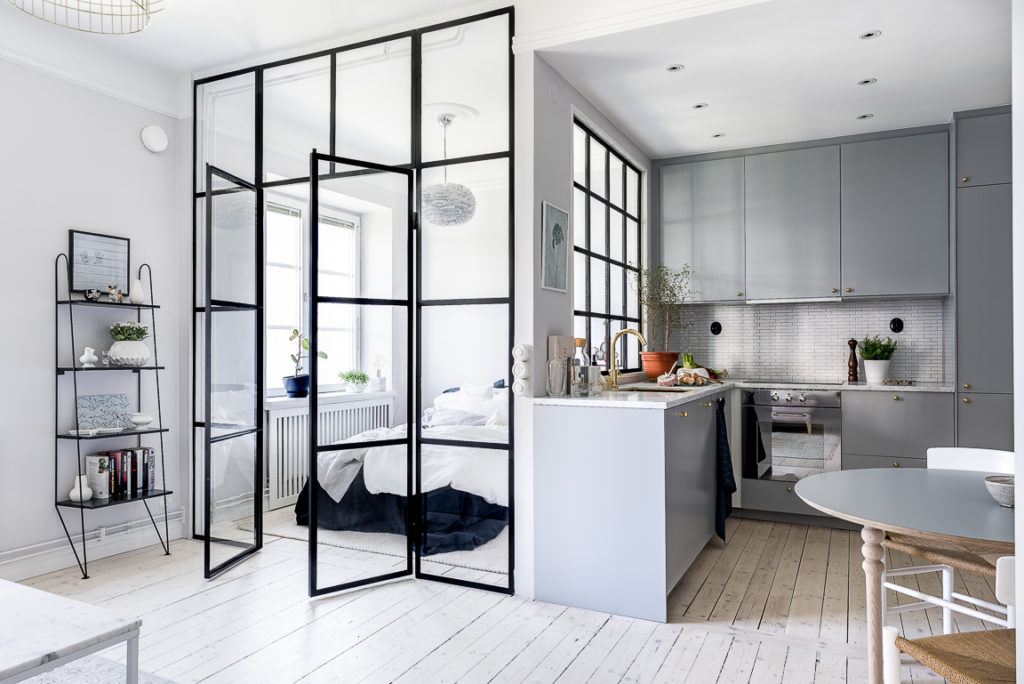 I have such an affinity for small spaces! Having lived in what can be considered a small space since my dorm room in college, I love the idea of a well designed small space, free of clutter and chaos.  When we were house hunting, the idea of anything over 1,500 square feet really freaked me out.  As the primary caretaker of any home we've ever lived in together, how the heck was I going to take care of that much space on my own, coming from a 600 square foot apartment?  Our little 950-ish square foot bungalow that we now call home, while small, is just the right, cozy size for us and I love almost every little inch of it.
Minimalist, Scandinavian design is my ultimate favorite so when we had a 4 hour layover in Copenhagen last year on our way back home to the states, I was crushed that we weren't staying in Denmark for at least a few days.  I've been dying to get back to Scandinavia since so when I came across this tiny Swedish abode online, it solidified my need to get back there AND my love for small spaces.  How darling is this one room apartment, flooded with light, a neutral palette and pretty finishes?  Steel doors and windows get me every time and this space is proof that splurging on a few key design elements will always pay off in the long run. Take a look at some of my favorite images below.
All images via HusmanHagberg.