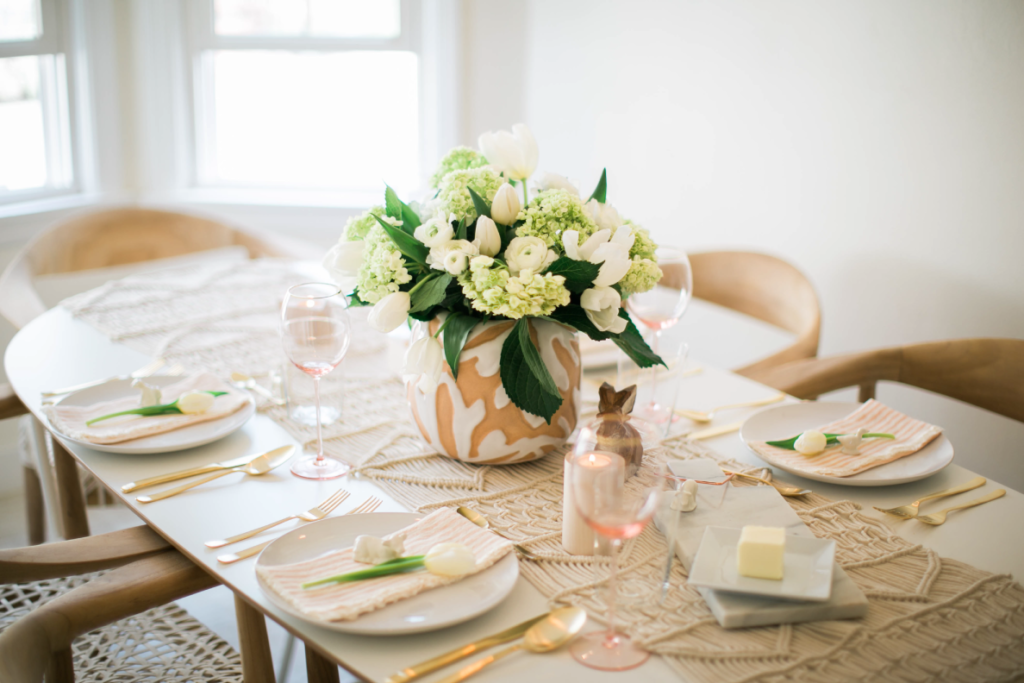 Spring has arrived in Napa Valley and I always seem to have a new burst of creative energy when the seasons change. Excess creative energy inevitably leads me to my little home on the web which is how I ended up here! There are so many things that have gone down in the past few months that I haven't shared, but below is a quick rundown without diving into too many details.
Estate8 is moving along faster than ever (drywall starts next week)! I've been posting about this pretty regularly over on Instagram so you're probably pretty up to speed if you follow me over there.
My parents officially bought a home in Vacaville, CA (about 30 minutes from our home) and I could not be more thrilled for them to move here in June! They're visiting right now to get their new home spruced up and move-in ready in about six weeks.
My sister and her husband decided to move to California as well and are officially enroute to the west coast! This was the biggest shock for me of all and I seriously can't believe they're moving here!!! I'll share more on this story at another time because it's a good one!
I turned 30! It's still setting in so more on that later too… ha!
Things have been crazy busy while trying to juggle the Estate8 project and still keep up with my real full time job at ONEHOPE so I hadn't had time to think about Easter (one of my favorite holidays) until last week. Since we're hosting some friends and family and there was no real time to try to think of something new for our table this year (and because I loved last year's so much), I decided to stick with almost the exact same look. I was flipping through pictures from 2016 and realized I never shared these so I figured I'd get them up here on the blog.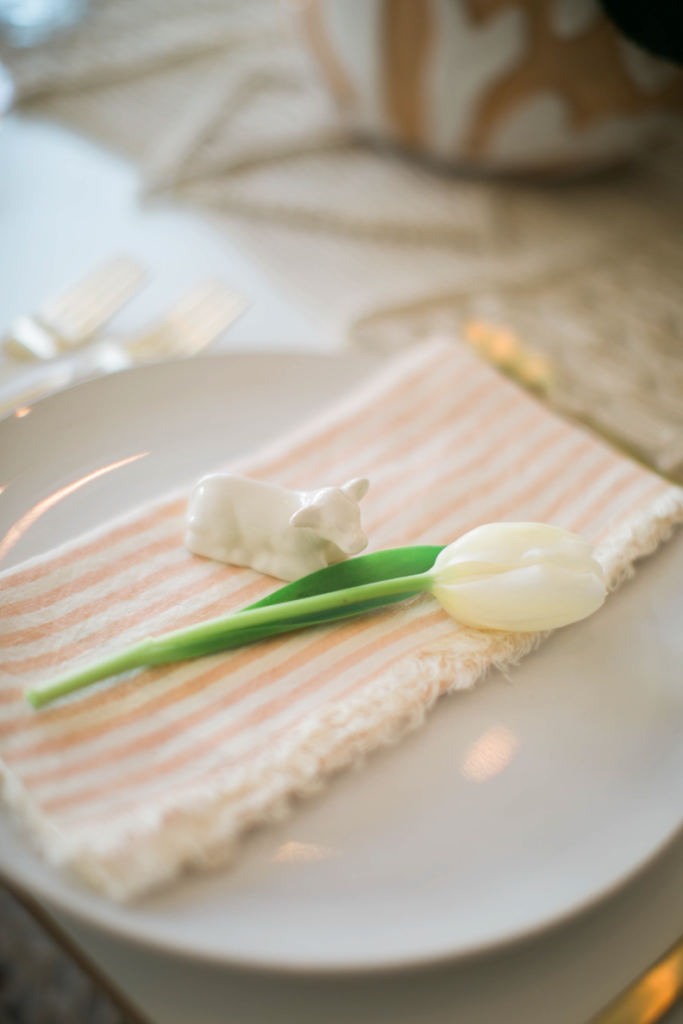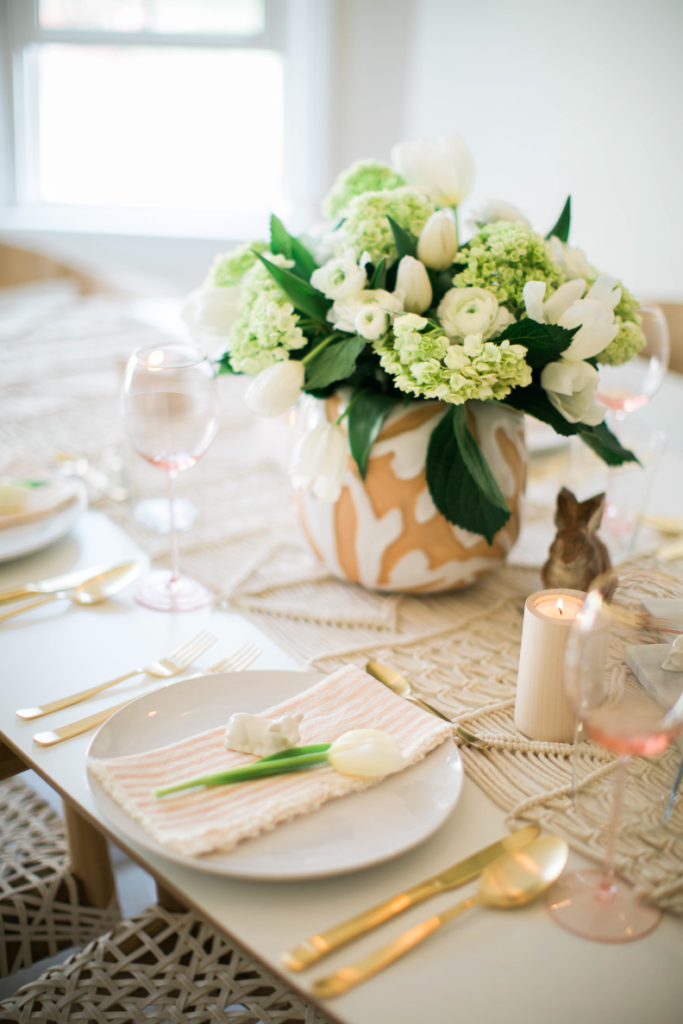 The inspiration for it all started when my parents and I were exploring St. Helena a few years ago and I found these tiny, vintage farm animal caricatures at a resale shop. I had no idea what I'd ever use them for and my mom thought I was crazy, but at $20 for the set, I knew I had to have them. I believe they were labeled as cupcake toppers, but last Easter I decided to put one at everyone's place setting as a starting point for the look and took things from there. I had these rose wine glasses on hand from a photo shoot, picked up some peachy pink napkins (similar) and a vase (similar), pulled out my gold flatware, tossed in some simple florals from Trader Joe's and we were ready to go! I'll be recreating the look on Sunday and I can't wait for everyone to gather round. Wishing you a very happy Easter or Passover! Cheers!
PS: Links to the products I used (or similar) are below if you want to recreate this look in your home for a spring brunch or dinner. xoxo