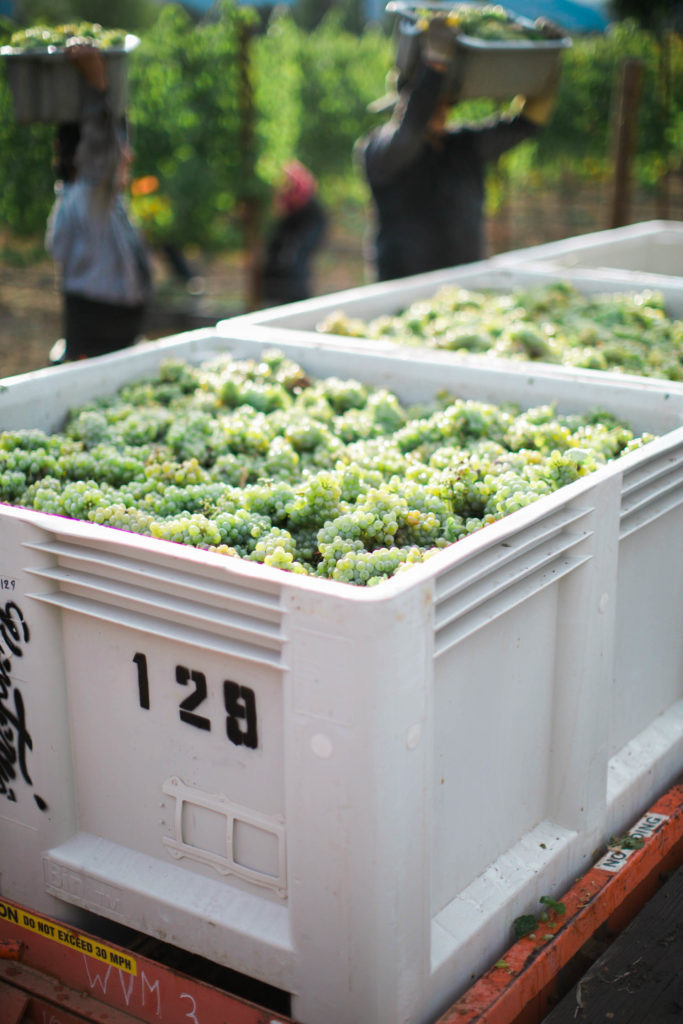 Fall harvest officially started on Tuesday of this week and I'm so honored that I had the opportunity to capture it on behalf of ONEHOPE.  I had no idea what to expect, but I certainly did not expect what I ended up experiencing: the shocking, gritty, exhausting, exhilarating pace of the process and people working harder than I've ever witnessed in my life.  I talked a little bit more about it here.
My grandmother's side of the family was made up of primarily migrant workers that moved from state to state to find work, so in my heart I have a real connection and love for agriculture and all her family endured working in the fields to survive. There is something about Northern California that has always felt like home to me, particularly when I'm out in the "country", and since she was born in Salinas, maybe it's just something that's in my soul.  Because of that, I felt like it was really important to experience our first NorCal harvest in person, not just on a professional level, but on a spiritual level too.
I couldn't stop thinking about the team that harvested our Sauvignon Blanc all week.  To be honest, it felt so petty and insignificant going back to designing this huge home right smack-dab in the middle of the vineyard.  What has kept me going, however, is the mission behind this property… that this structure will incubate and house change on a global level, that it will bring together leaders in all different industries to experience what I just witnessed and more.  And if people can leave here with even a sliver of the inspiration that I have felt this week to do good, to be a better person, and to enact change, then we will have succeeded.
I'm thrilled that tomorrow we'll be at STOMP to help raise money for the Mexican American farmworkers in our community.  While we've attended in the past, it will most certainly have an even bigger meaning to us this year.  I can't wait to share more next week.
Have a great weekend!
-Meg