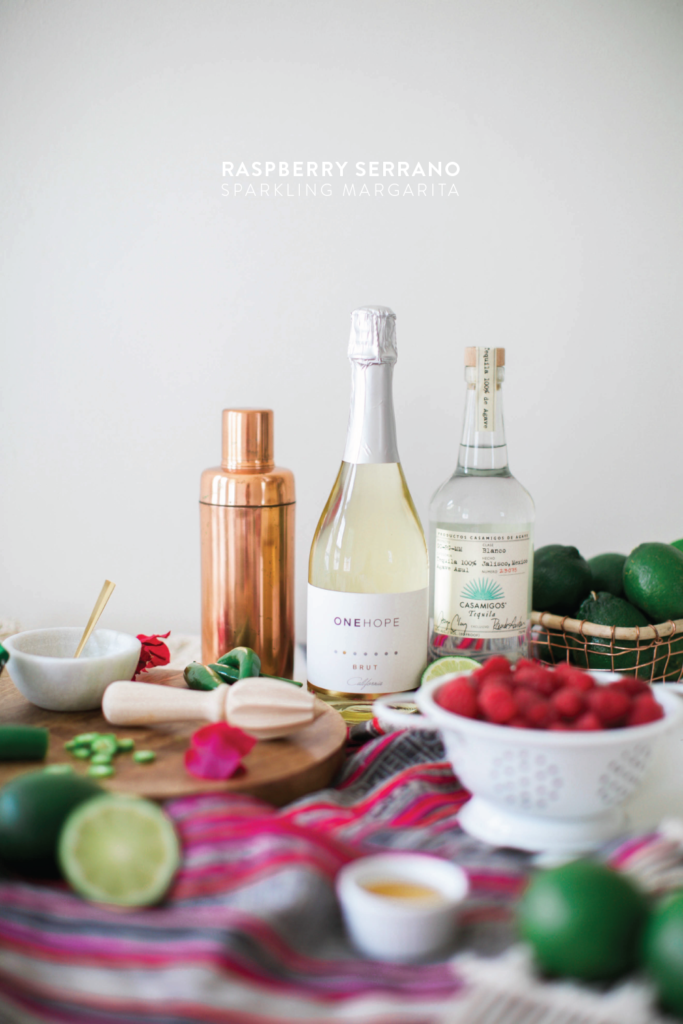 Happy Cinco de Mayo!  When we moved to Napa, I was 100% sure about our new adventure until the last week or so before our move.  Swept up in the excitement of buying a house, it hit me like a ton of bricks as we were packing that we were actually, really leaving LA.  I was nervous about leaving the beach and trail I was accustomed to (where would we go for a run?) and everyday conveniences like our grocery store down the street where I knew everyone by name.  I worried about no longer working out of our office every day and already missed our teammates (and their dogs!).  Additionally, there is such an amazing creative community in LA that I felt we were just starting to tap into – as a creative at ONEHOPE, what was I thinking leaving that town?  But aside from all of that, the major thing that made my heart sink, was leaving behind all of our favorite restaurants.
LA is in a bit of a food Renaissance and it's tough to find a bad meal there.  Jake is gone so much for work and we both travel a ton on weekends for weddings and events, so on the off-chance that we're both home for a weekend, brunch is our jam.  One of our favorite places in Hermosa Beach for brunch (and dinner) is Palmilla – a Mexican restaurant on the pier that we would walk to from our place.  I'm sure it sounds crazy that I would have a margarita for basically breakfast, but anything goes when you're eating eggs at noon – am I right? 😉  Palmillia is famous for its Raspberry Serrano Margarita – so perfectly tangy, spicy, sweet and salty all at once – and since we won't be in LA for one of our favorite holidays today, I knew I needed to find a way to replicate it for Cinco de Mayo in the Bay Area.  I created a Sparkling Margarita for ONEHOPE last year and it's one of my favorite cocktails ever, so adding a dash of Sparkling on top of this guy just takes it to the next level.  Enjoy!
PS: On a personal level, while we miss our LA restaurants, we're having a ton of fun exploring the food scene of Napa Valley – it definitely wasn't a bad place to move to on that front 😉
Raspberry Serrano Sparkling Margarita
Ingredients
ONEHOPE Sparkling Brut
1 oz. freshly squeezed lime juice
1 oz. tequila
3 slices serrano (more for garnish)
3 tbs. raspberry (muddled)
a dash of agave
lime wedge
salt
Directions
Combine lime juice, tequila, serrano, raspberry and agave into a shaker filled with ice. Shake to combine and pour into a salt rimmed glass. Garnish with extra serrano and lime wedge and top with Sparkling Brut. CHEERS!