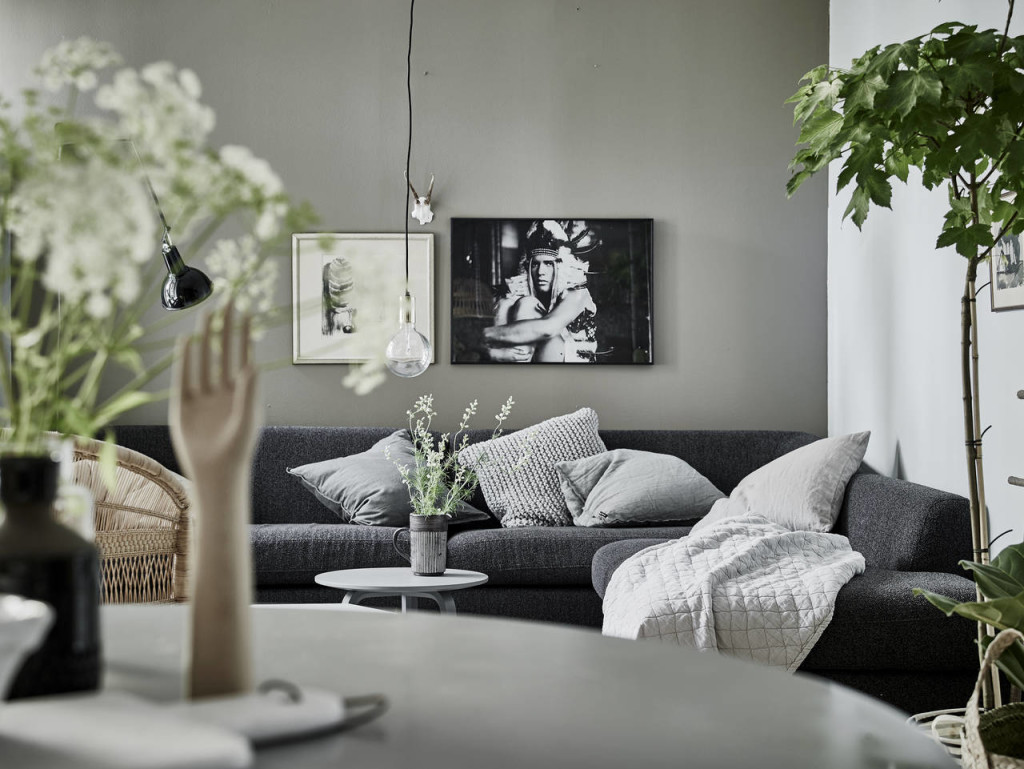 There's a huge discussion happening on the web about whether the gray trend is phasing out or if it's here to stay.  As a lover of bright white, clean, airy spaces which has also taken the design world by storm, gray is a nice alternative to those worried about a white space being too stark and for other spaces that simply can't pull off the all-white look.  I personally think gray is going nowhere anytime soon.  Embrace it, people!
On our way back from Italy, Jake and I had a layover in Copenhagen that was just long enough for me to fall in love with it, but short enough to leave us longing for more and anxious to plan a trip back.  While I've fallen harder for Danish/Scandinavian design over the past few years than I ever knew possible, being in the epicenter of said design was exhilarating.  When our trip ended and I realized I'd been bitten by the travel bug, I immediately started scoping our out interesting places to potentially visit if we were to ever head back to Denmark, Sweden or another Scandinavian country. I stumbled upon a real estate firm in Sweden that only lists higher end, beautifully designed properties and spent far too much time scoping out every single property on their site. One of their featured listings in Gothenburg, Sweden was an almost entirely gray space that was still bright, airy and clean – proof that you don't need an ALL white space to pull off that look and feel.  I was surprised that I could love this much gray so much!  To achieve the look, it's important to throw some green into the mix to bring life to the space (potted herbs, ferns, fiddle leaf figs), add some texture (woven baskets, chairs, rugs, light fixtures, a butcher block counter top, exposed brick, etc.) and keep furniture pieces visually light with clean lines and simply design (nothing clunky, heavy or ornate here!).  Scroll down to check out the rest of the space!
All images by Anders Bergstedt via Stadshem.