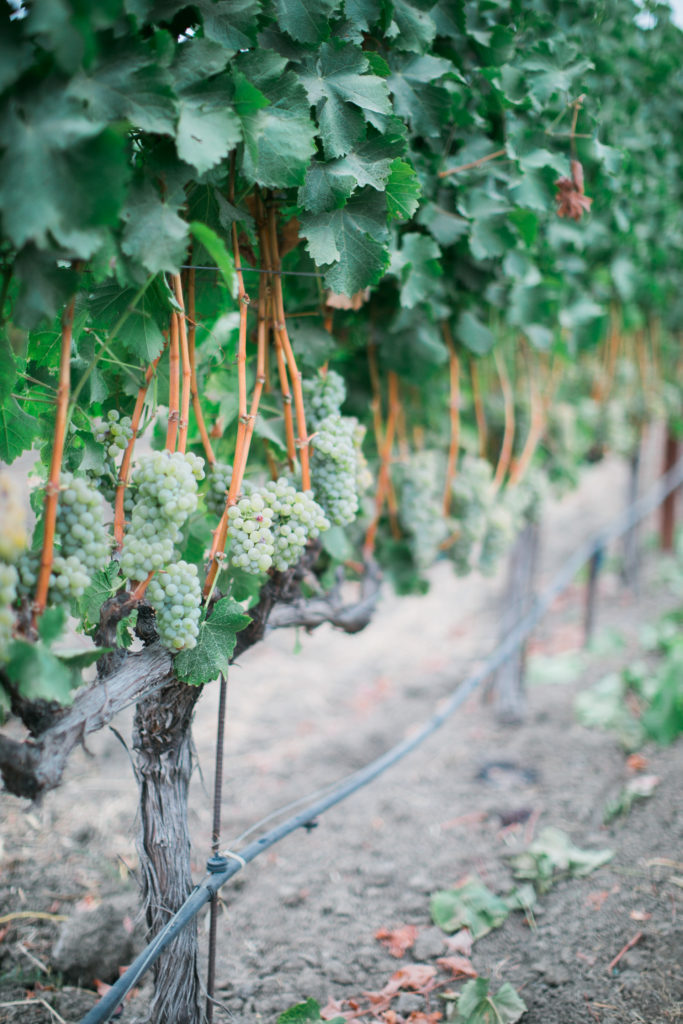 UPDATE: I wrote this post before the devastating fires that swept through Napa, Sonoma, Lake County and Mendocino beginning October 9th-20th, 2017. I'll share my thoughts on the fires and how it impacted our community as soon as I get my head back above water. xo – Meg
In Napa Valley, harvest is one of the first indications that the seasons are changing. This summer was so jam packed with work, sourcing trips, events, photo shoots, and multiple design projects, that the 2017 harvest season arrived shockingly fast. When our Director of Wine at ONEHOPE called to tell me that we were going to be harvesting our Sauvignon Blanc on August 24th, while ecstatic that I was going to be in town to shoot, I was simultaneously a little bummed that summer was really coming to a close and that it felt like it had passed by in a blink. Now that pumpkins and fall produce have arrived in stores and the temperatures are cooling with particularly chilly mornings, I'm choosing to embrace it and I'm looking forward to a change in pace after a marathon of a summer. Here are a few of my favorite shots from that day.
PS: I blogged about harvest last year here and how monumental it was in shaping my views on the Mexican American farmworkers here in Napa Valley. Watching this crew harvest 12 tons of grapes by hand in just under three hours only reaffirmed my views that we need to be taking care of our farmworkers here, not only in the wine industry, but in agriculture in general.  As consumers become more and more conscious of how and where their food is being farmed, I hope they also pause to think about where their wine is coming from and the work behind it, the next time they open a bottle. I'm so honored to be working for a company that cares so much about the production process and the people behind it. Cheers!