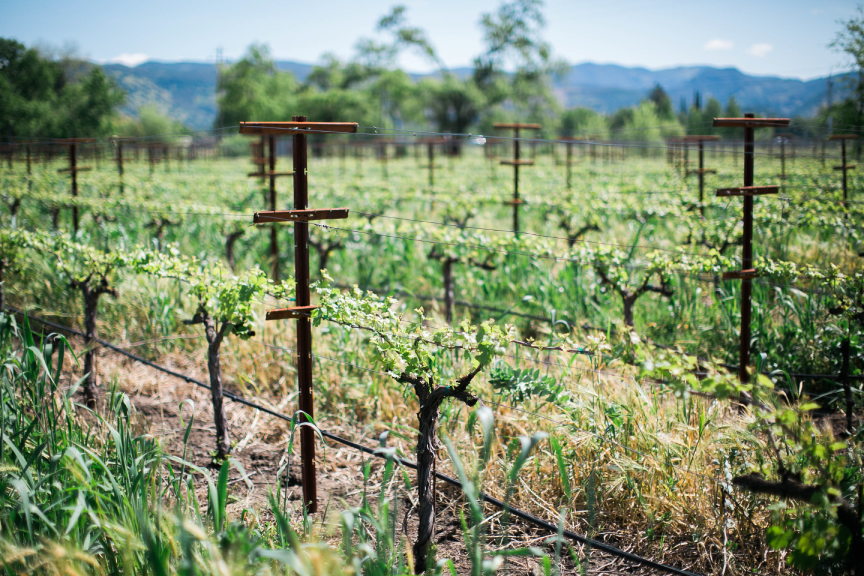 Swung by the vineyard on Friday to give the girls from Found Rentals a tour. So grateful for sunshine!
Happy Tuesday! I hope you had a lovely Easter or Passover weekend with loved ones! My parents were in town so it made for a fun and delicious day in the kitchen. Northern California has had the wettest year on record with Easter being no different, so while it wasn't bright and sunny like last year, it made for a cozy afternoon of cooking and table setting with my mom and dad. Jake and I celebrated my 30th (for the final time!) at The French Laundry the night before with friends (Megan, who was also turning 30 and Erik, Megan's fiancé and Jake's college friend & business partner), so we were really feeling Saturday's wine consumption – ha! The low key Easter celebration was just what the doctor ordered. Here are a few snaps from the weekend!
PS: I wanted to acknowledge what a privilege it was to celebrate at the iconic French Laundry. As two foodie couples, this was a dream of all of ours and we took some time to reflect on that before dinner. Jake and I decided that 2017 was going to be a year of experiences, not things, and it was truly an experience that I'm so thankful for and that I'll never forget.
F R I D A Y // Happy place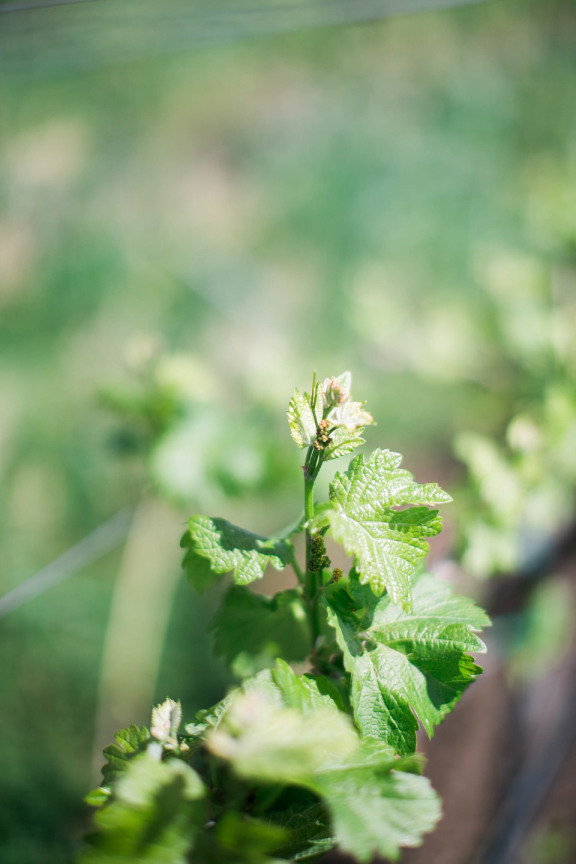 Tiny clusters of Sauvignon Blanc forming.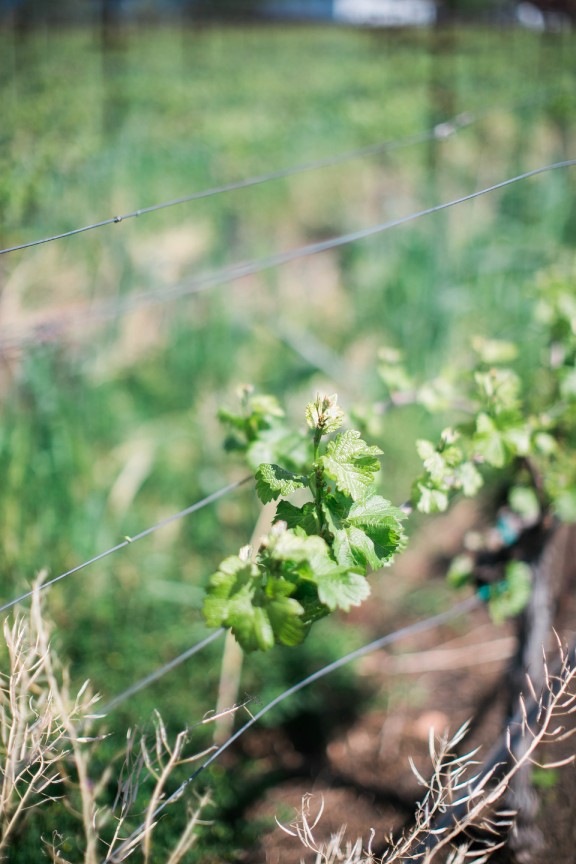 SATURDAY // The French Laundry (iPhone snaps)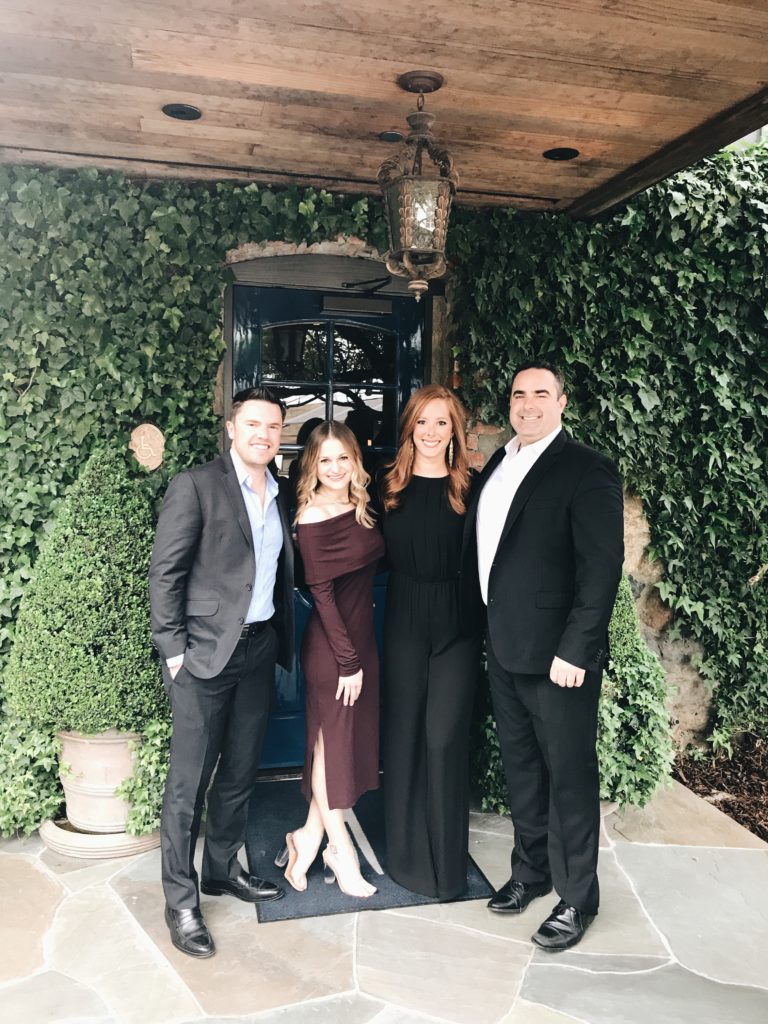 Had to grab a group shot in front of the famous blue door.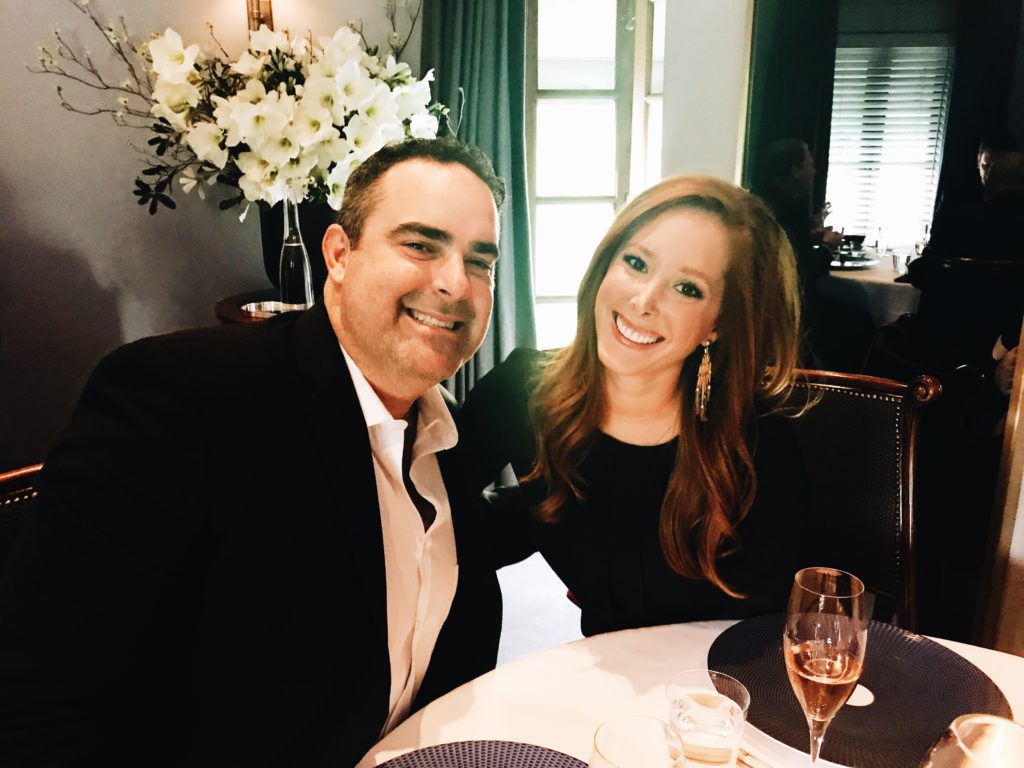 Excited and anxiously awaiting the first course!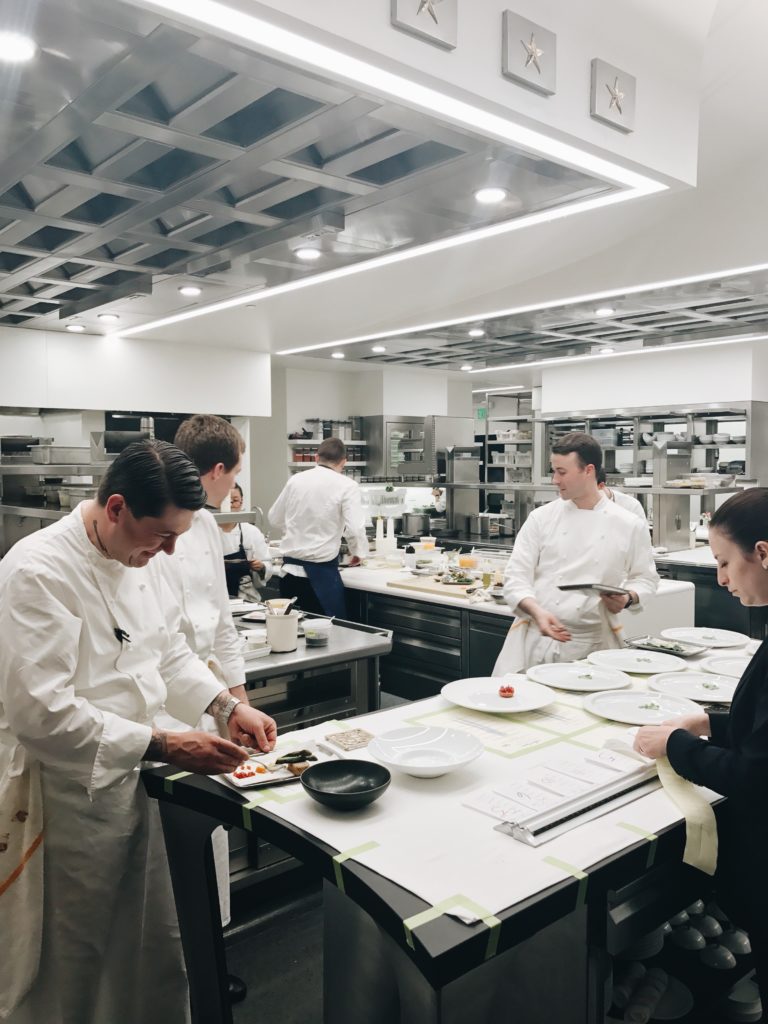 Kitchen tour! The energy was magnetic. There was plenty of hustle bustle, but I was shocked at how calm, collected, and genuinely kind the staff was. They made us feel more than welcome and even offered to take pictures for and with us.
S U N D A Y // Easter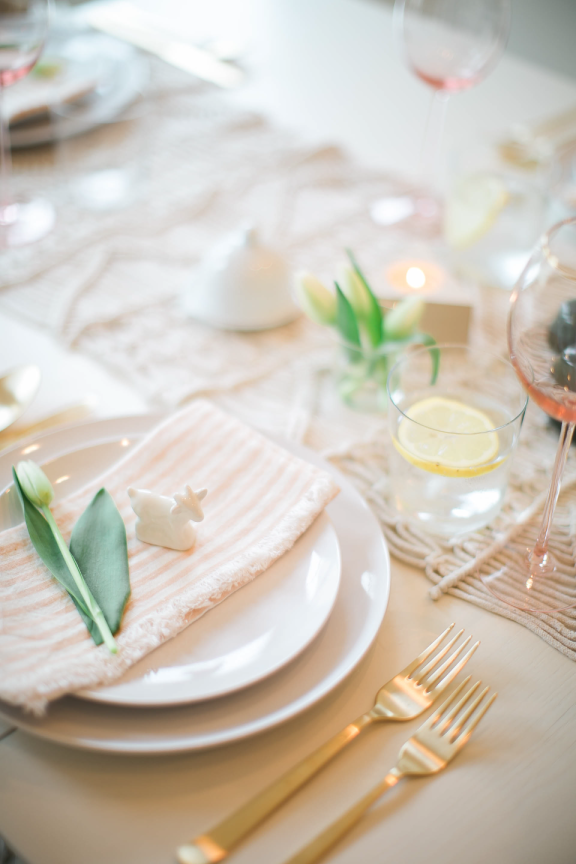 Easter table with my mom. Recreated last year's look (more details here).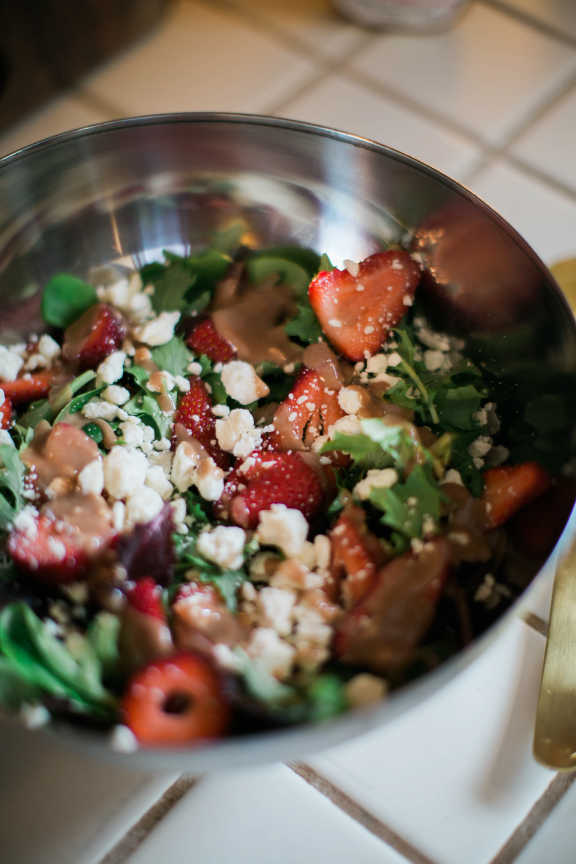 Spring strawberry salad with pomegranate vinaigrette, candied walnuts, and feta.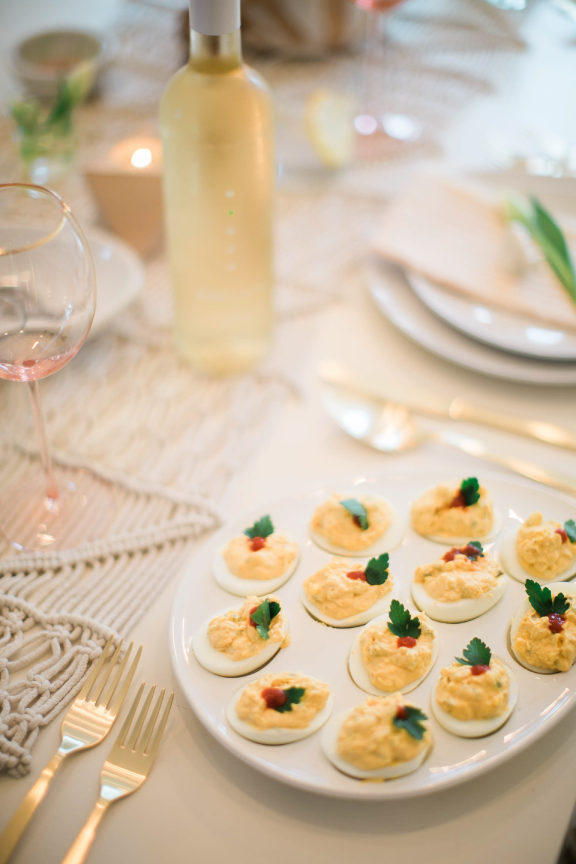 My dad's famous Deviled Eggs (with parsley ironically resembling the Michigan mitten).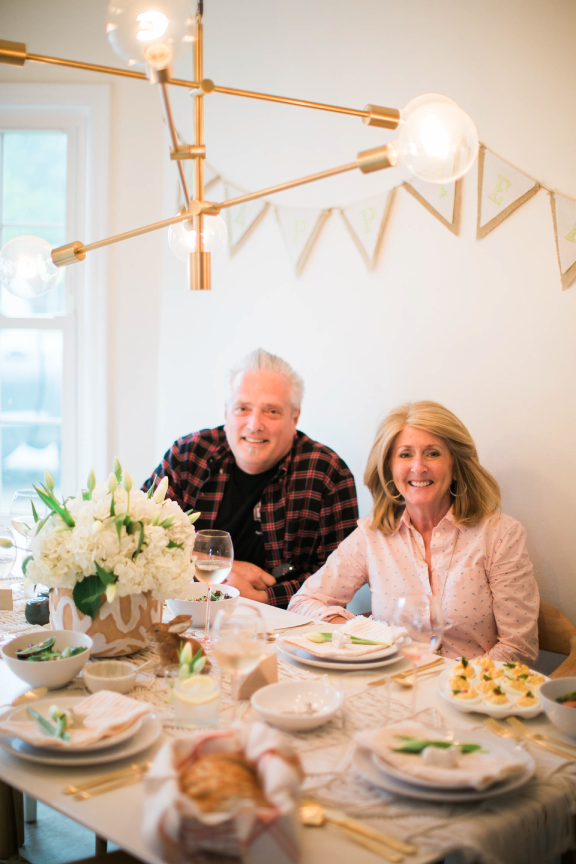 So thankful for my parents. It was truly wonderful having them here and I can't wait for them to be officially California residents in six weeks!