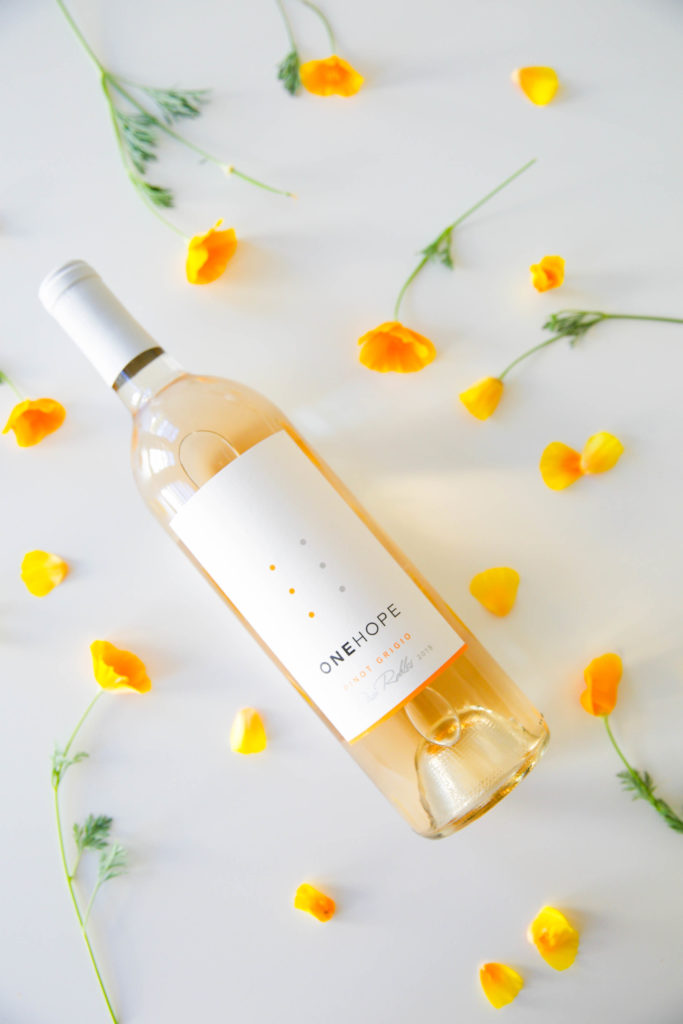 Happy #WineWednesday and hooray for a short week!  For the past two years, our company has participated in Bottle Rock, a music festival in downtown Napa.  This year it happened to fall on Memorial Day Weekend so the past week has been filled to the brim with prep, load-in, working the festival, entertaining guests at home and load-out on Monday.  I took the day (mostly) off yesterday to recover and our rentals were just picked up from my house so it finally feels like the festival has come to a close for this year.
Through all the Bottle Rock madness, we launched a new wine, a Pinot Grigio that customers have been requesting for years.  Our #PinotForPaws (Pinot Noir) funds one pet adoption for every one case sold (over 13,600 shelter animals saved to date!), and it's been hugely popular so we were excited to add a Pinot Grigio to the mix that gives back to the same cause.  Good California Pinot Grigio can be tough to find and it can sometimes be seen as a negative in the wine-world if it isn't coming directly from Italy.  That being said, there were a lot of factors to weigh and launching a CA Pinot Grigio was a bigger decision for us to make than many of the other varietals of wine we produce.  However, when we found a really good source, we had to jump on it and bottled our first vintage earlier this year.  I finally got my hands on some yesterday and was able to taste it for the first time since barrel samples in February. I was so impressed with the finished product – deliciously refreshing and acidic with hints of yellow mango and passion fruit – the perfect pairing to some light fish or shrimp tacos, a seafood pasta or grilled veggies.
Since our yard is in poppy heaven right now, I picked a few to take some shots with our wine and wanted to share.  Cheers!