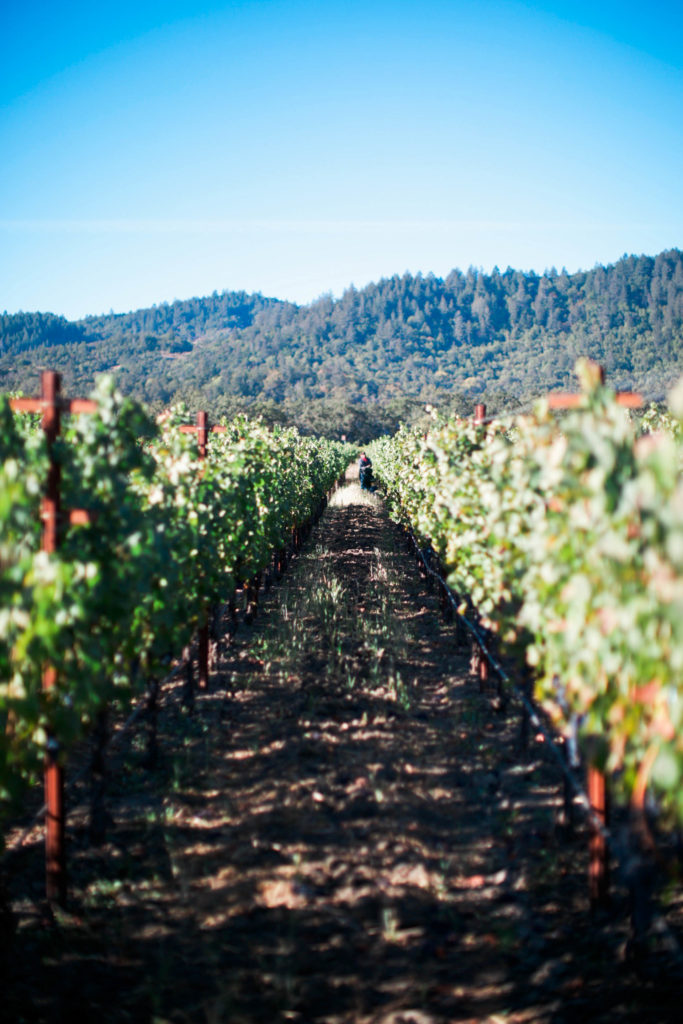 A few weeks ago, I had the honor of being at our first Cabernet harvest since Jake and I moved up to Napa. Our Sauvignon Blanc harvest was pretty mind blowing (I wrote about it here and here) so I was excited to get in the vines for the second round of the year. This time, however, our winemaker asked me to meet him at Clos du Val after all of our grapes were picked so that I could participate in sorting for the first time. I was so slammed that day, but dropped everything to be there. Having the opportunity to sort grapes with our winemakers, Tony Coltrin and Rob Mondavi Jr. who are legends in the valley, was far too awesome of an opportunity to pass up. Here are some of my favorite shots from that day.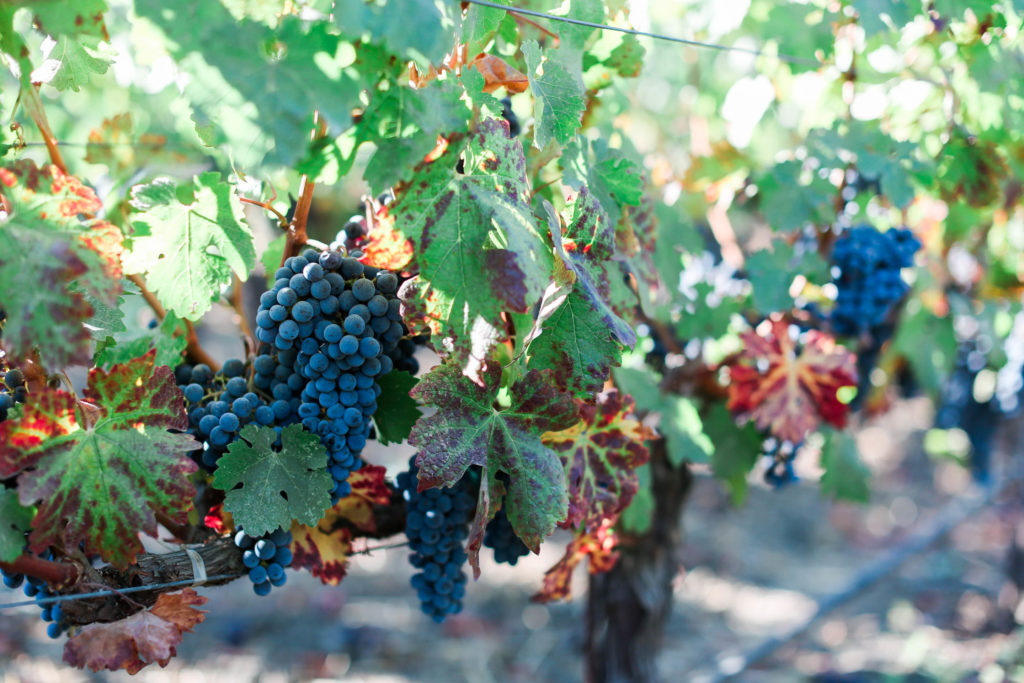 Cabernet grapes ready to be harvested!  Tony explained that some vines will shed their bottom leaves to maximize sun exposure on the fruit.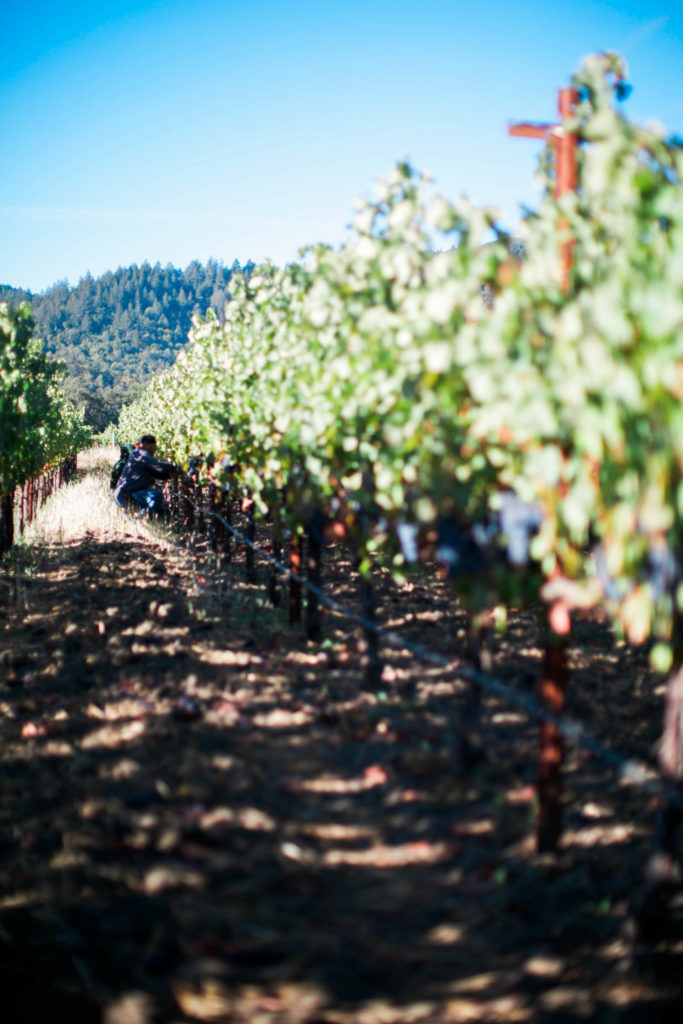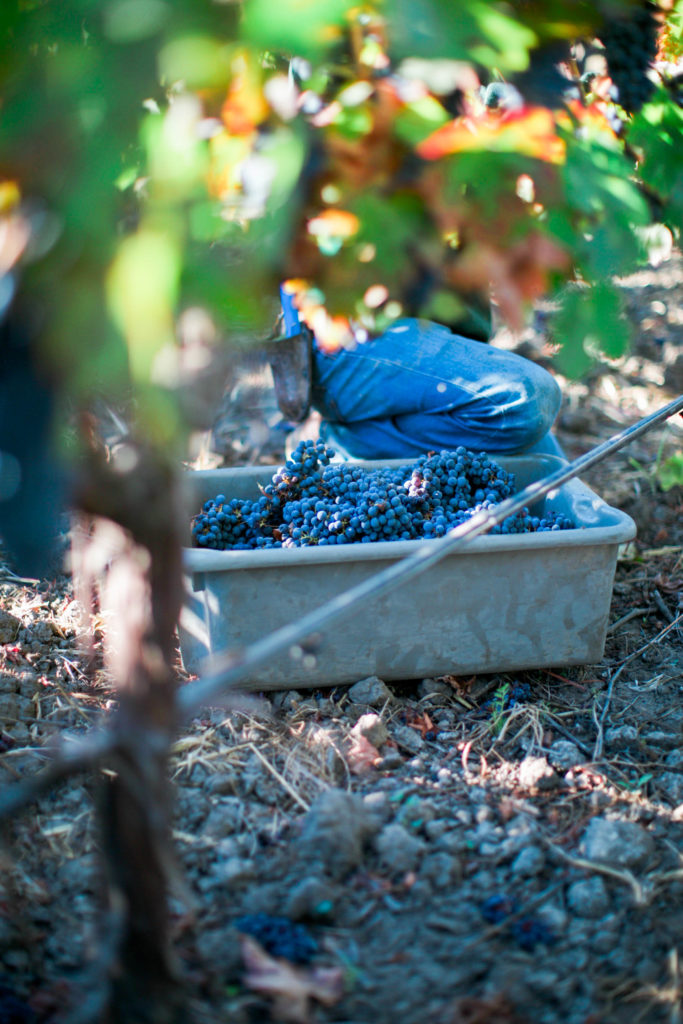 One of a few hundred bins filled with grapes.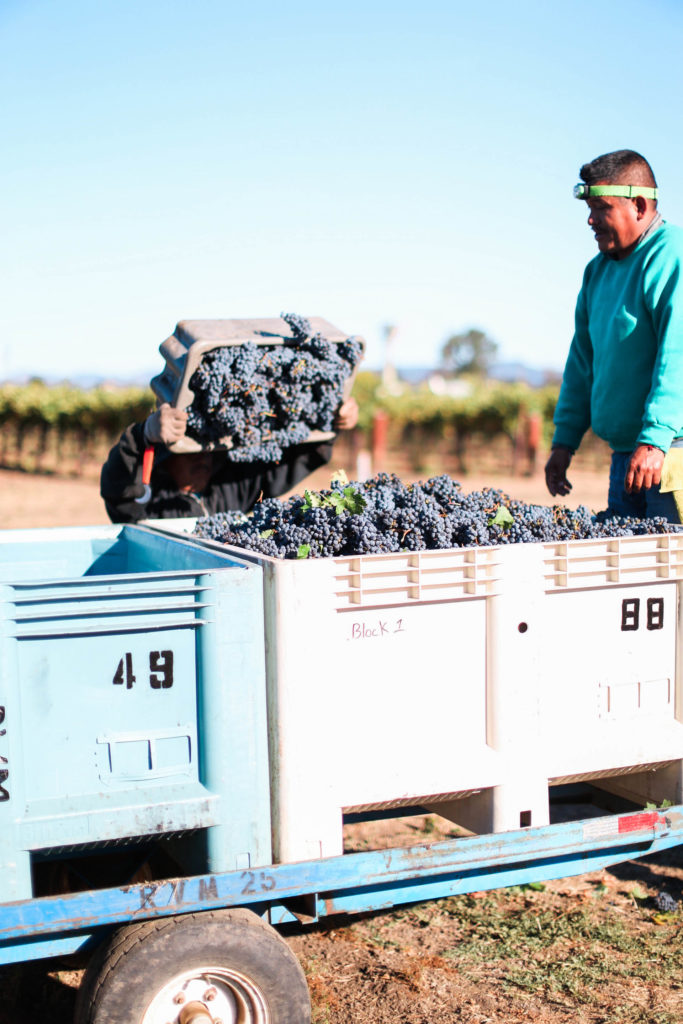 Bins are then dumped into containers on the tractor until full.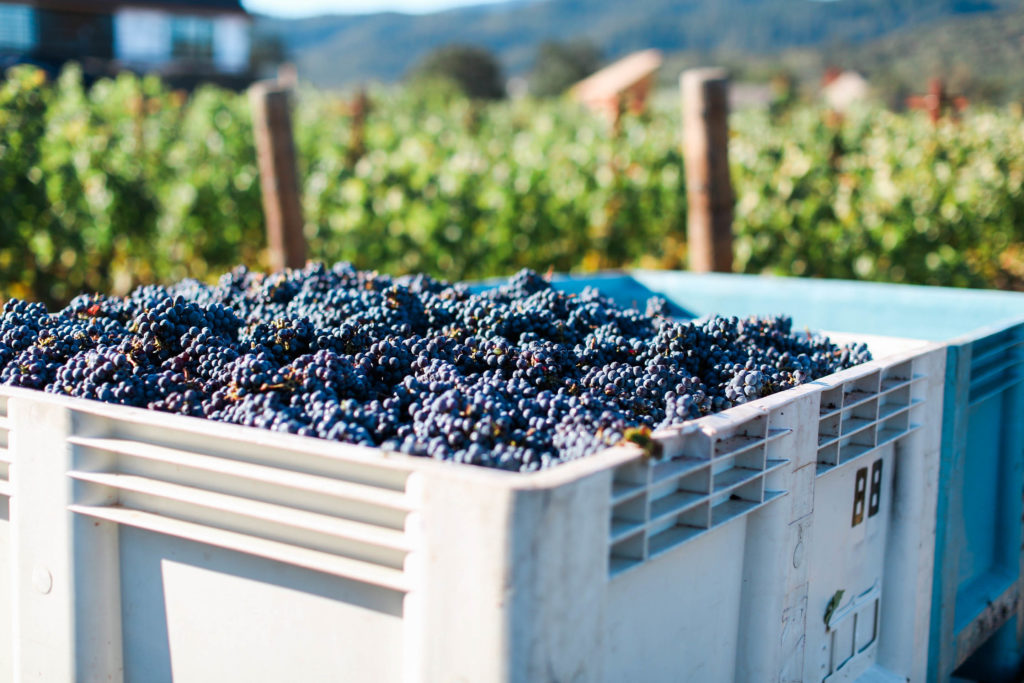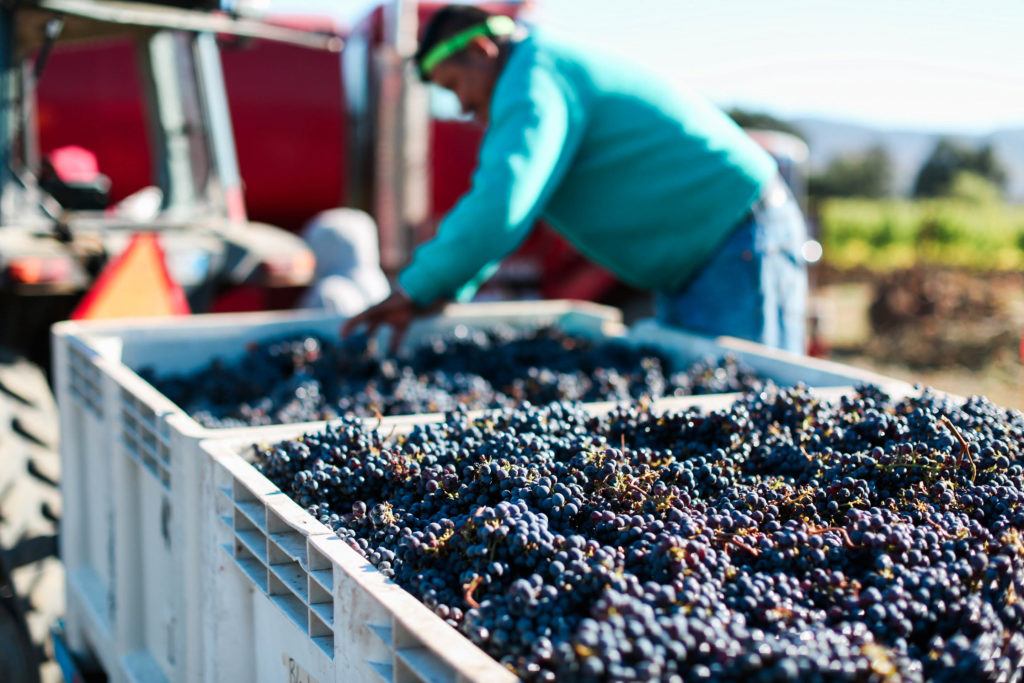 One worker will usually stand on the back of the tractor to do an initial sort (picking out any obvious leaves).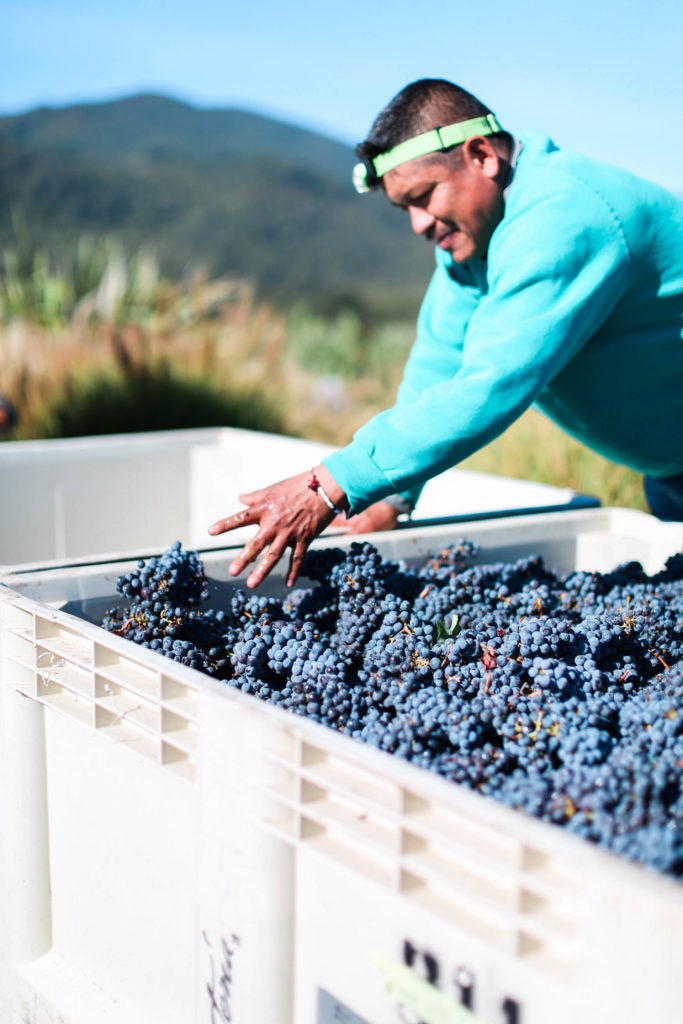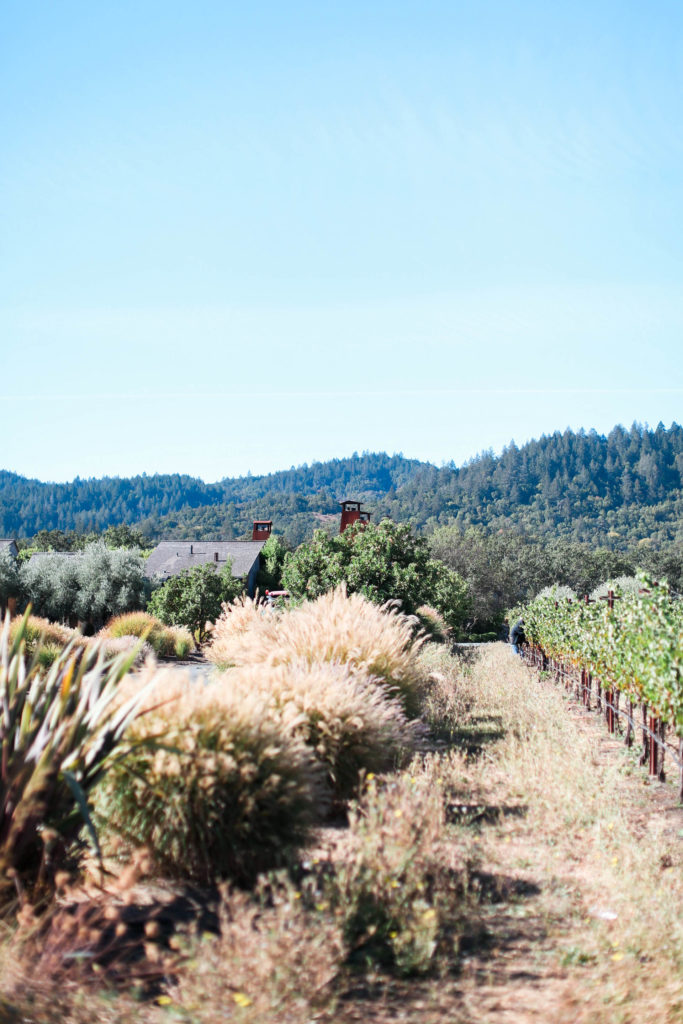 Moving on to the second Cabernet block for picking…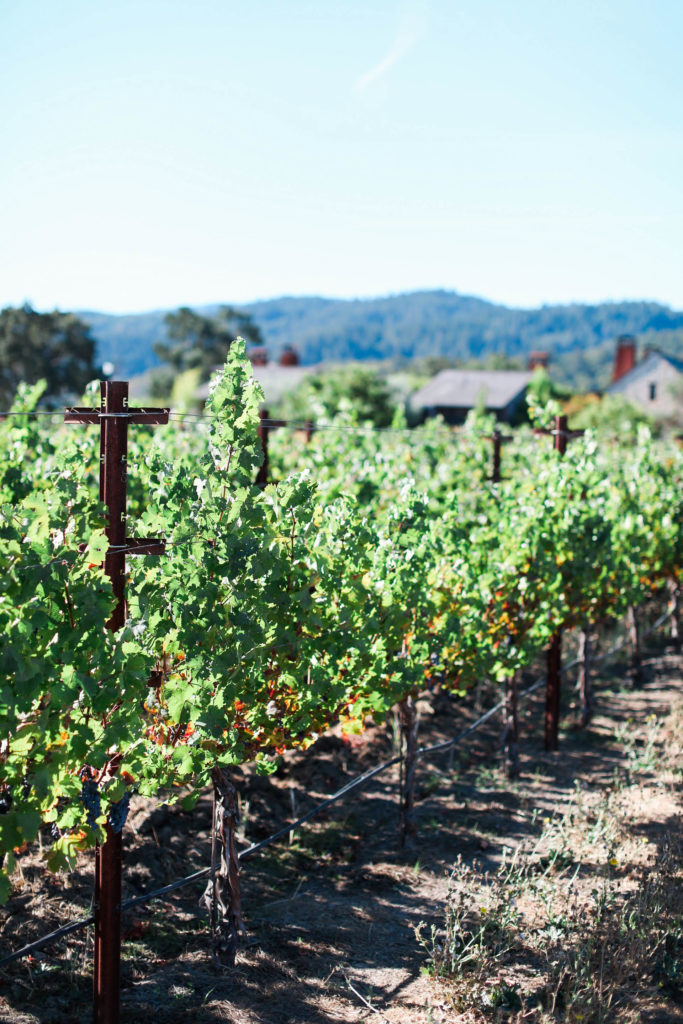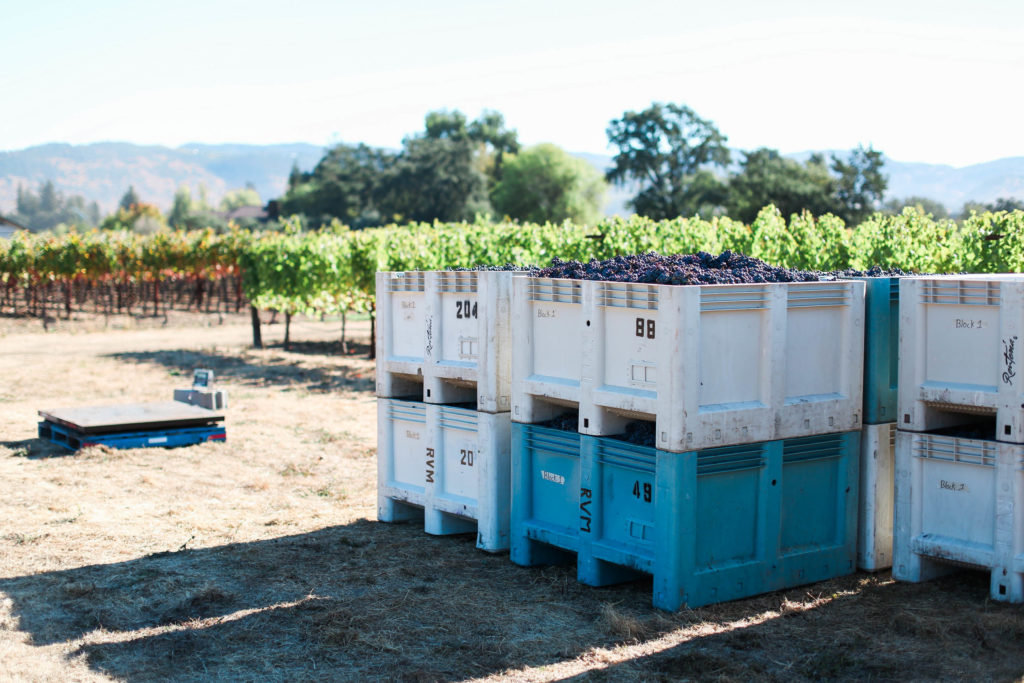 Time to weigh in!  The tubs are lifted onto the scale with a forklift and weighed on site before transport to the crush pad.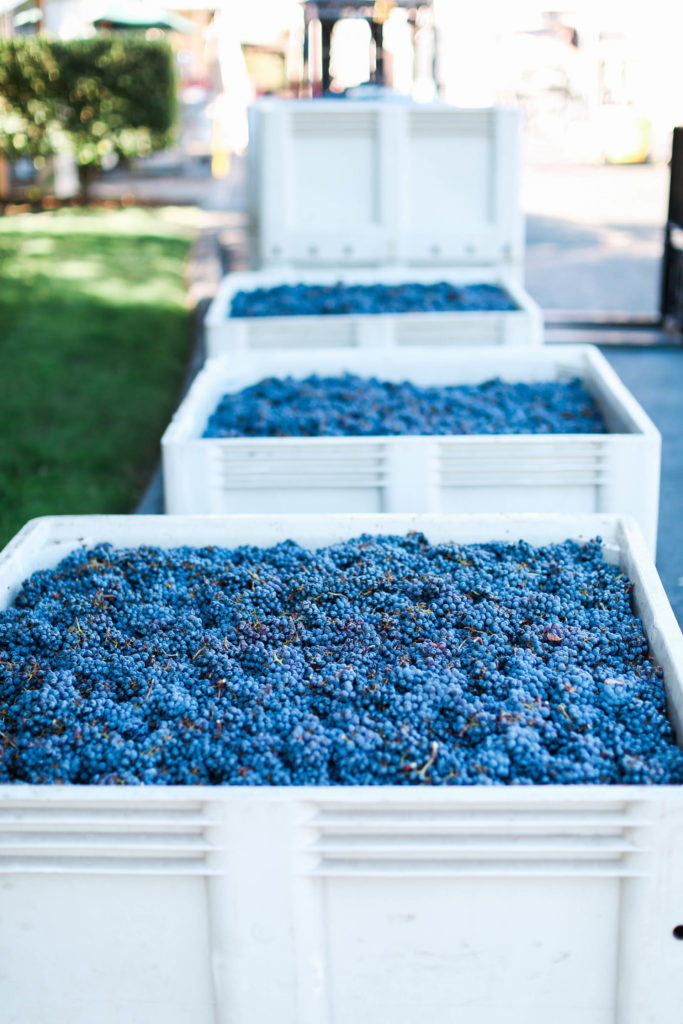 Grapes in the shad waiting to be sorted at Clos du Val.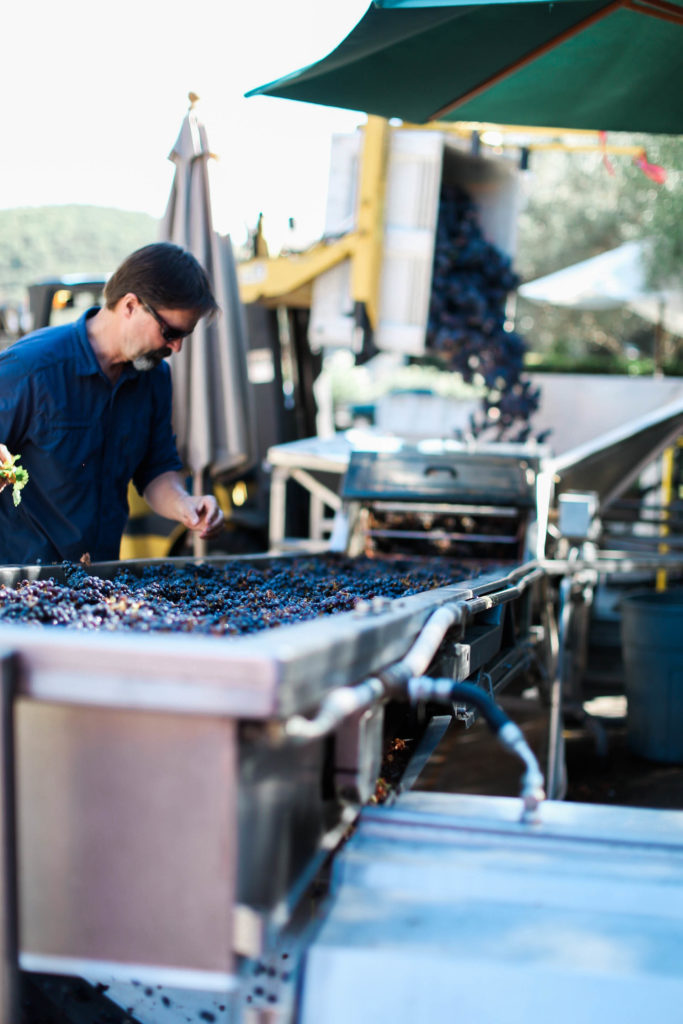 Grapes are dropped one container at a time on to the sorting line. Leaves are removed and discarded.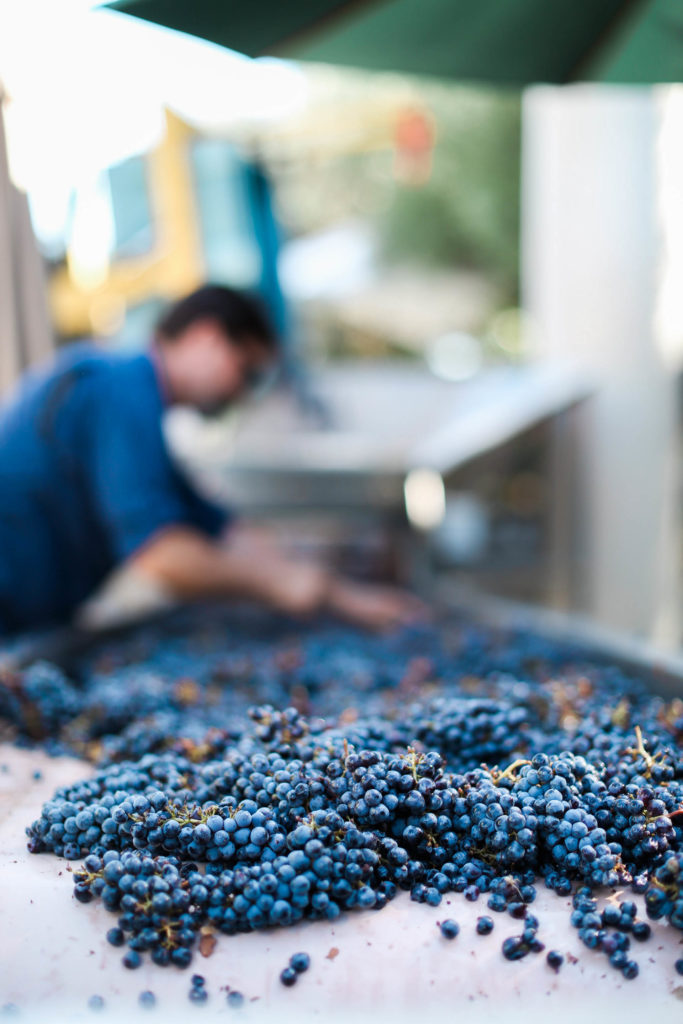 The fruit drops into the crusher and de-stemmer where all of the stems are removed and eventually composted.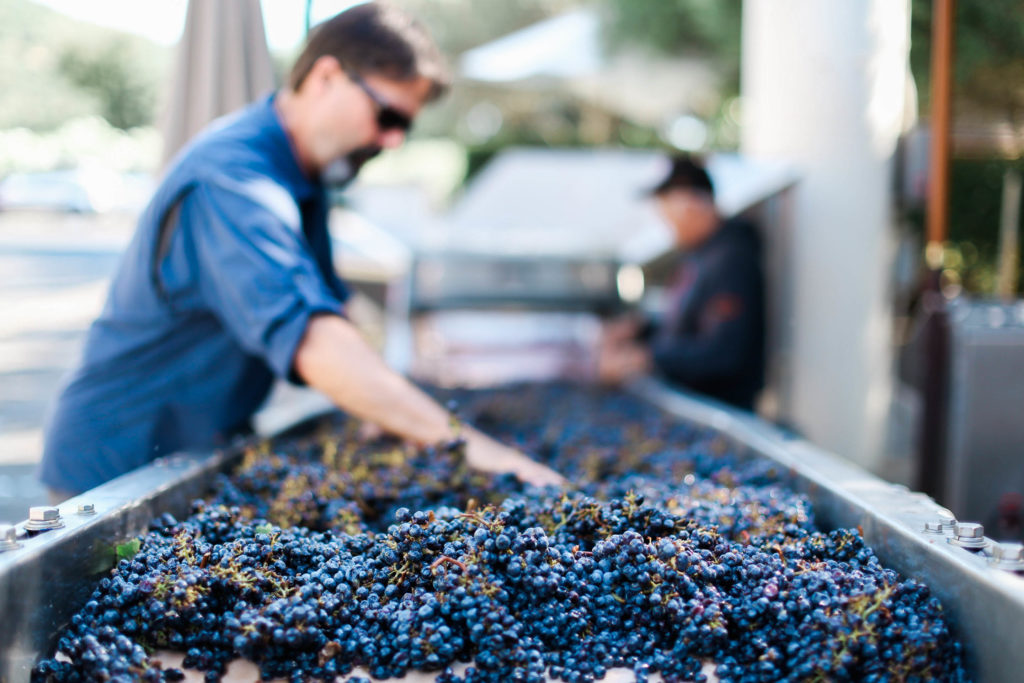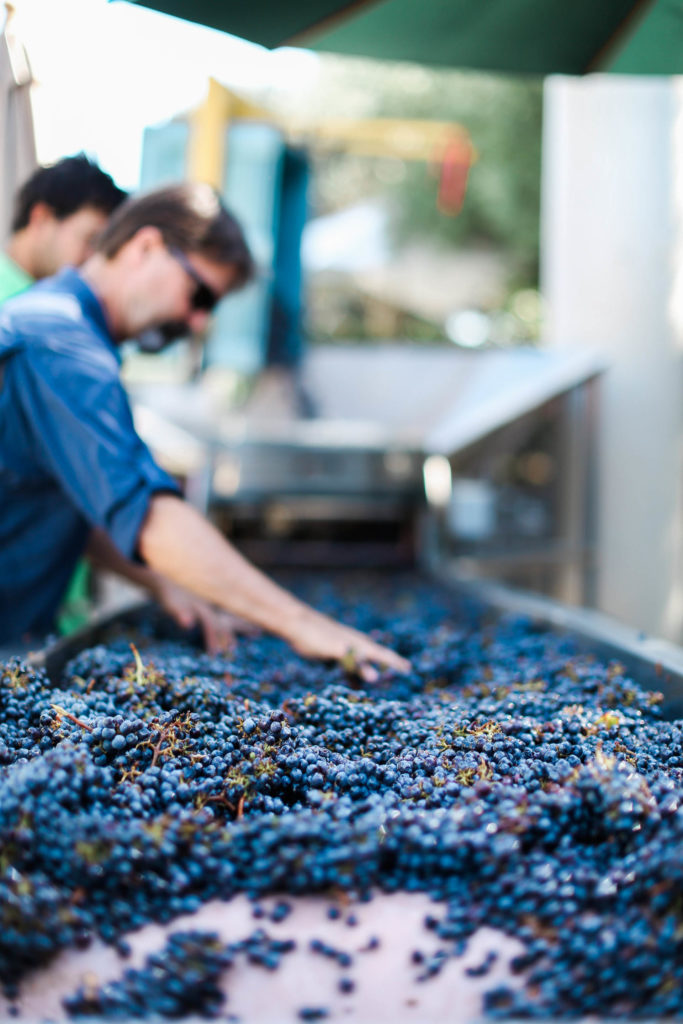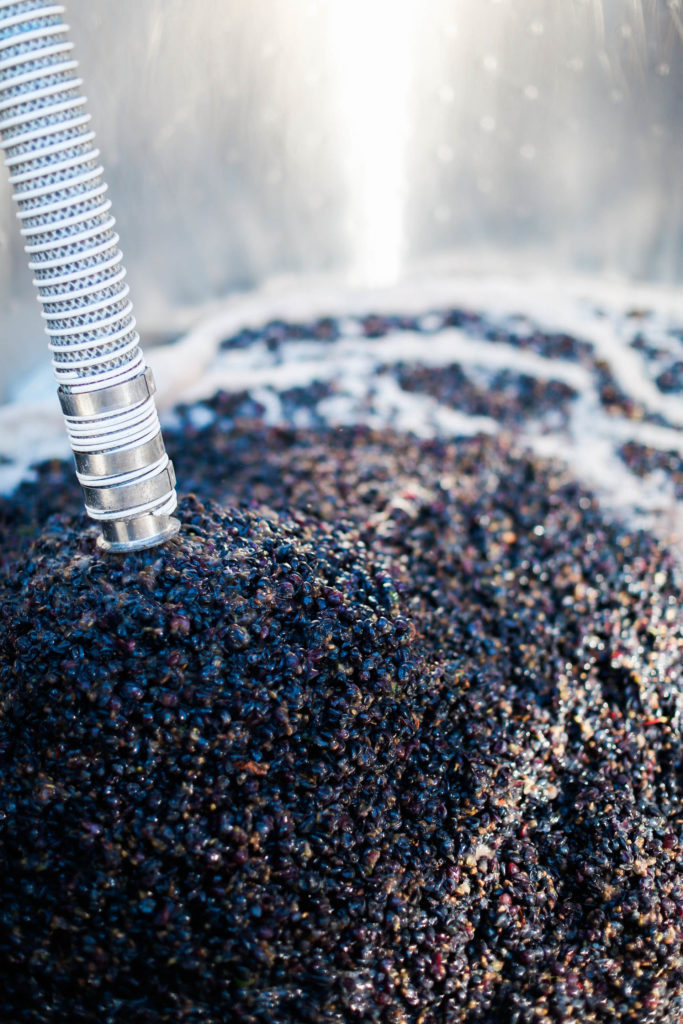 Filling up the tanks!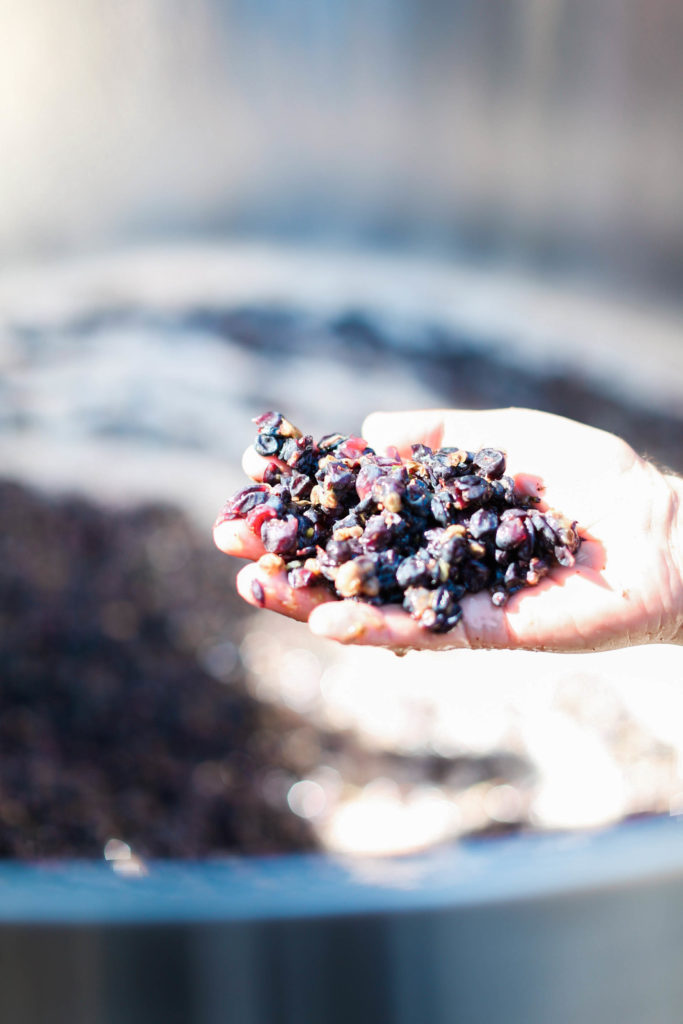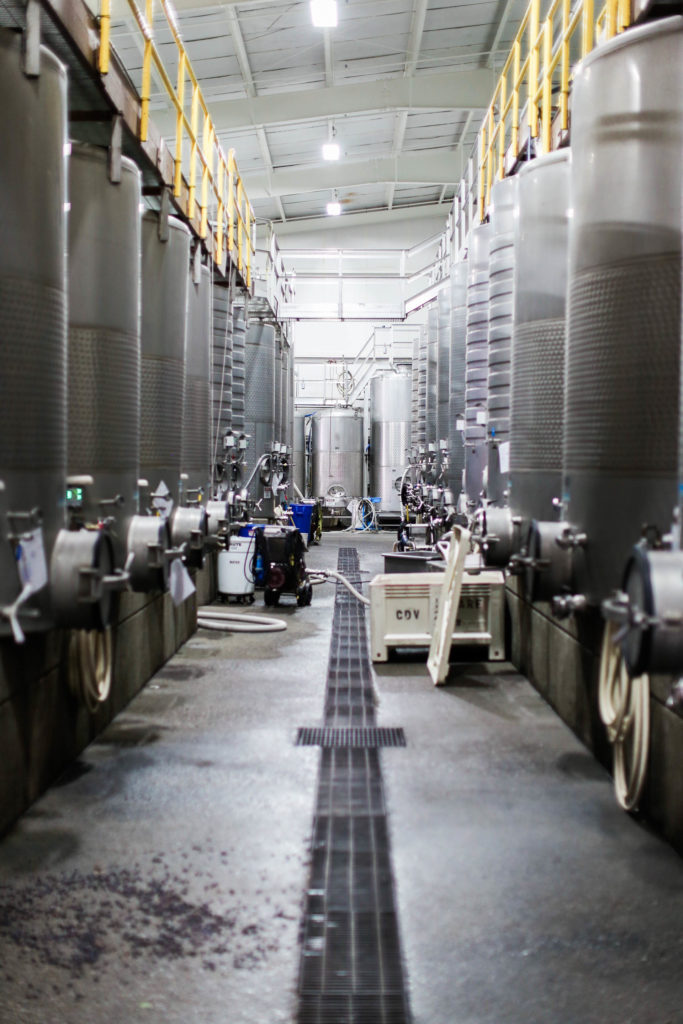 The tanks inside Clos du Val, some of which hold our wine while our winery is being built.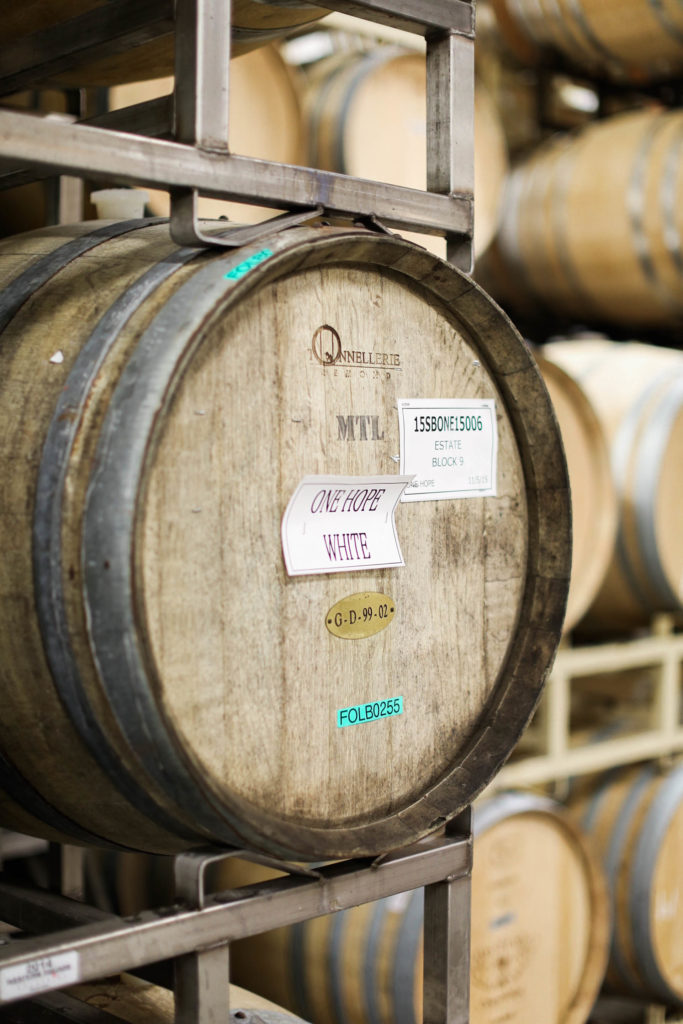 Since we were on site, Tony took me to the barrel room to try a few barrel samples of our Fumé Blanc.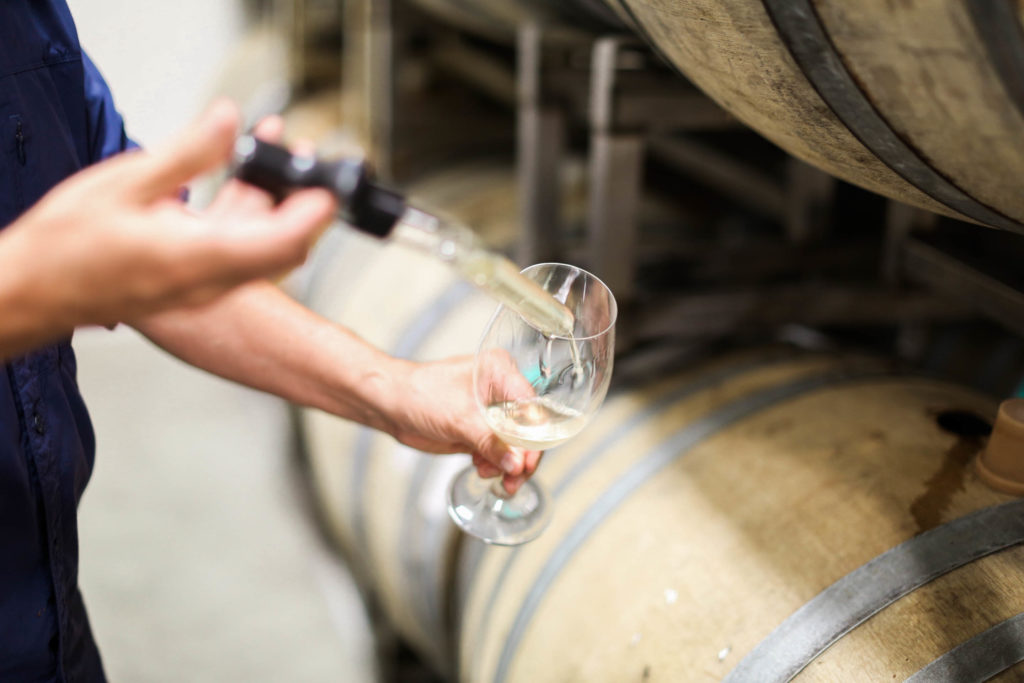 Thieving wine from the barrels. PS: it was delicious!